Do you celebrate New Year's Day or Public Domain Day? For Dorothy Parker fans, why not both?
Just as we published last year, turning the calendar pages of U.S. copyright law, on January 1, 2021, more works of art, film, music, poetry, and writing will enter the public domain. This milestone will bring out work published in 1925 that copyrights have been lifted. While in some quarters the news that The Great Gatsby is now out of copyright will be celebrated, Dorothy Parker makes the list with 25 poems, including her "greatest hits" collection.
This is colloquially Public Domain Day. What is happening, how U.S. law is interpreted, and what the hell Sonny Bono and Mickey Mouse have to do with copyright law is explained here.
What this means is that what Parker was doing in 1925 during the Speakeasy Era matters in the Covid Era. Parker published 25 poems and free verse in 1925 that are now able to be used without paying her estate, which is controlled by the NAACP. Incredible as it may sound, this also includes the most famous ones that she gave away to her friend and mentor, Franklin P. Adams, to be published in the New York World on the same day on August 16, 1925, in his "Conning Tower" column. Under Parker's heading "Some Beautiful Letters" were six of her most beloved pieces: "Observation," "Social Note," "News Item" ("Men seldom make passes/At girls who wear glasses"), "Interview," "Comment," and possibly Parker's most well-known, "Résumé."
These 25 can now be used in any manner; some are already on tattoos, of course. "Observation" attained some acclaim when it was included in Mrs. Parker and the Vicious Circle, performed by Jennifer Jason Leigh.
Observation
If I don't drive around the park,
I'm pretty sure to make my mark.
If I'm in bed each night by ten,
I may get back my looks again,
If I abstain from fun and such,
I'll probably amount to much,
But I shall stay the way I am,
Because I do not give a damn.
These are the 25 Dorothy Parker poems that will enter the public domain in the United States on January 1, 2021. All were published for the first time in 1925 and the copyright will expire.
"Song of Perfect Propriety"
"Balto"
"Cassandra Drops Into Verse"
"I Shall Come Back"
"Biographies"
"A Dream Lies Dead"
"Story of Mrs. W–"
"Little Song"
"Braggart"
"Epitaph"
"Threnody"
"Epitaph For A Darling Lady"
"Some Beautiful Letters": "Observation," "Social Note," "News Item," "Interview," "Comment," "Résumé"
"Convalescent"
"Wail"
"Testament"
"Recurrence"
"August"
"Hearthside"
"Rainy Night"
The only other Parker published writing in 1925 were a few reviews for The New Yorker, which debuted in February 1925. This means everything from the first year of the magazine also enters the public domain on January 1. (If you produce any coffee mugs or tote bags, please send them our way). In 1925 Parker did not sell any short stories or essays, as far as we know.
Other 1925 books by big names besides F. Scott Fitzgerald will also be out of copyright. These include: Theodore Dreiser's An American Tragedy, Ernest Hemingway's In Our Time, John Dos Passos', Manhattan Transfer, and Virginia Woolf's Mrs. Dalloway.
Among the films are Harold Lloyd's The Freshman and The Merry Widow, and Buster Keaton's Go West, His People, and Lovers in Quarantine (extremely appropriate today, even if this film's quarantine is only one week). The Big Parade (directed by King Vidor), the first major WWI movie and the biggest box office success of the decade, will also be public domain material. So is Charlie Chaplin's short, The Gold Rush.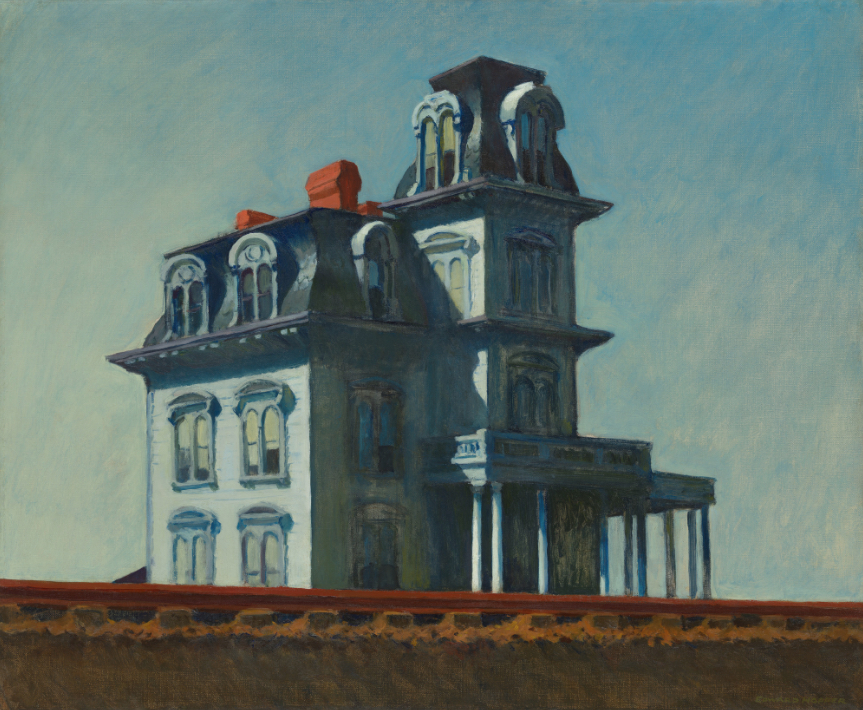 Among the hundreds, if not thousands, of pieces of music, are "Always," by Irving Berlin, "Sweet Georgia Brown," by Ben Bernie, Maceo Pinkard & Kenneth Casey, works by Gertrude 'Ma' Rainey, the "Mother of the Blues," including "Army Camp Harmony Blues" (with Hooks Tilford) and "Shave 'Em Dry" (with William Jackson).
In visual art, paintings include Edward Hopper's House by the Railroad (owned by the Museum of Modern Art, New York) and Picasso's Les Trois Danseuses (The Three Dancers) at the Tate Gallery, London.
Public Domain Day ties into the first two aims of the Dorothy Parker Society, founded in 1999: "To promote the work of Dorothy Parker" and "To introduce new readers to the work of Dorothy Parker." While 2021 is good for public domain works, 2022 looks to be special too.