On August 22, the 116th anniversary of Dorothy Parker's birth, a magnificent bronze plaque was unveiled at her teenage home, 310 West 80th Street, by members of the Dorothy Parker Society and local residents. Parker lived in the apartment house with her father, J. Henry Rothschild, around 1909-1910. The plaque was unveiled by Kevin C. Fitzpatrick, president of the DPS, and co-editor of the new book, The Lost Algonquin Round Table.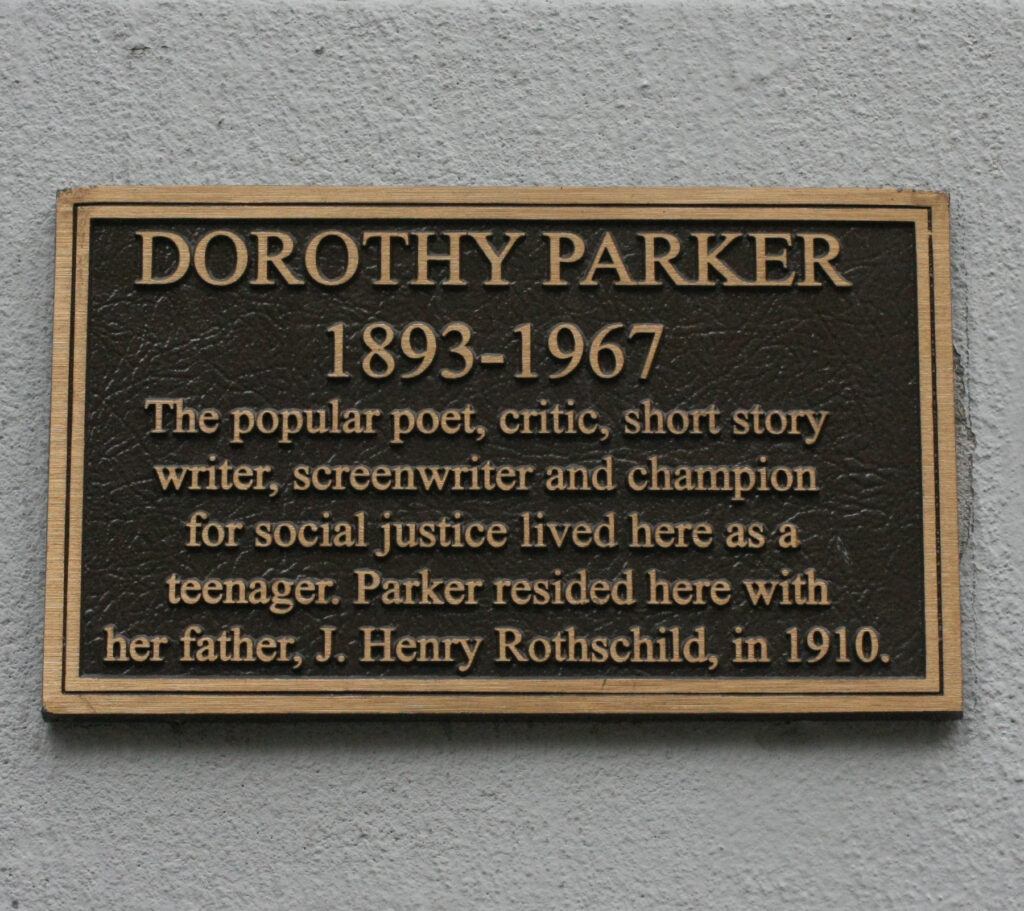 At the unveiling, Fitzpatrick thanked the building's owner, Ira Schwarz, for buying and erecting the memorial, which is the only marker on any of the numerous homes Parker resided in around Manhattan.
"This is a terrific literary landmark for the Upper West Side, a neighborhood that does not lack for notable authors and artists," Fitzpatrick said. "I really am touched that a building owner took it upon himself to pay tribute to a former resident, 100 years after she lived here."
At the unveiling, a champagne toast was followed by readings of Parker verse by actresses Natalie Wilder and Maureen Van Trease, who both recently starred in Those Whistling Lads, the Poetry and Short Stories of Dorothy Parker.