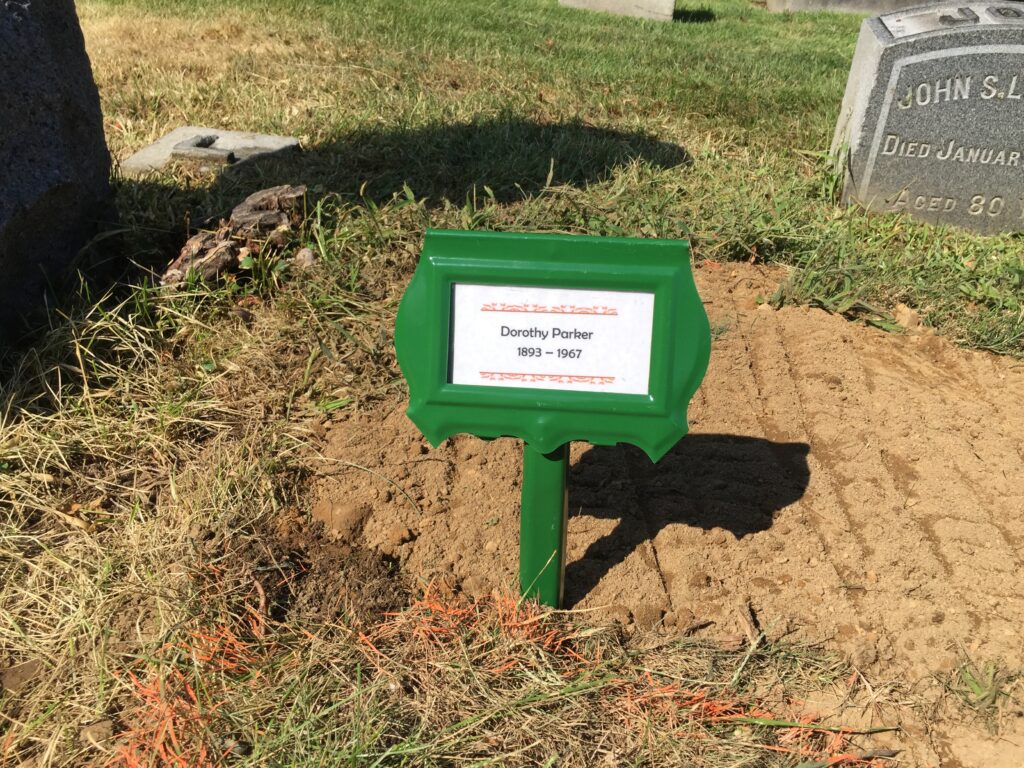 Dorothy Parker was buried in Woodlawn Cemetery in The Bronx, on August 22, 2020. Here are directions on how to get to the cemetery via car or mass transit. Visitation hours are 8:30 a.m. until 4:30 p.m. every day. Metro North Railroad From Grand Central Station: Take the Harlem Line local train (North White Plains). Exit at Woodlawn Station. At top of stairs, turn right. Cemetery Webster office is to the left across the street. Subway: Take the #2 or #5 train to 233rd Street Station. Walk 3 blocks along 233rd, downhill. Cross over Webster Avenue. The cemetery entrance is on the left.
Note, if you are coming by subway or Metro North, go to the Webster Avenue gate:
4199 Webster Ave
Bronx, New York 10470
If you go on the #4 train to Woodlawn you will arrive at the Jerome Avenue gate, which is approximately 1 mile away from the grave (but a pleasant walk). Take the #4 train (Lexington Avenue express or local) to the end of line – Woodlawn Station. At base of station, walk about ½ block. Jerome Avenue entrance is on the right.
The Plot: The location is the Myrtle Plot on White Oak Avenue. Look for the Rothschild graves. It is a 5 minute walk from the Webster Avenue gates. You can get a map in the office.