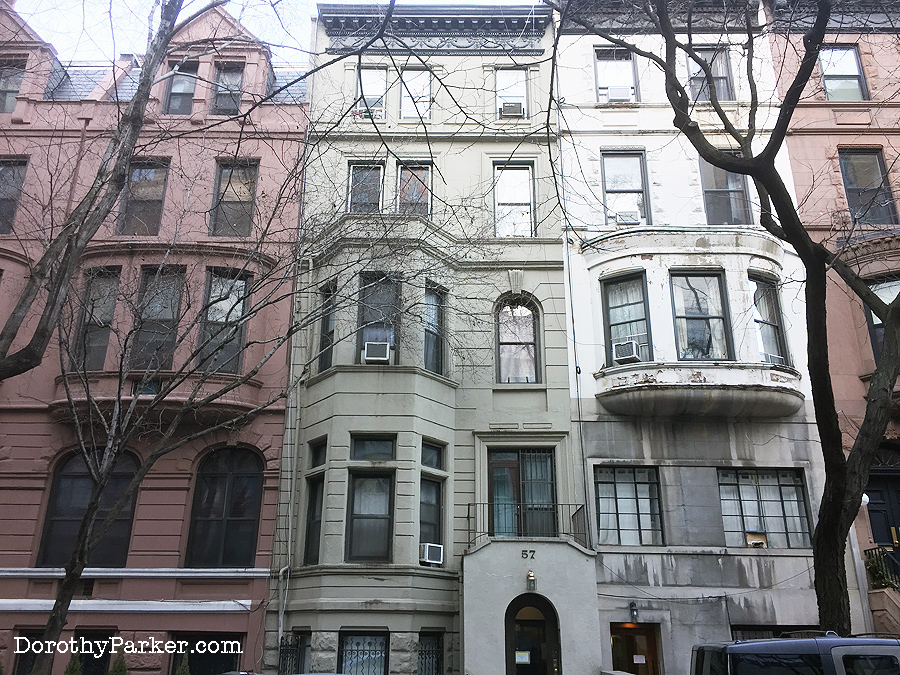 This is the second apartment in New York that young Dorothy Rothschild lived in as a girl. For most of her adult life, she resided close to her Upper West Side girlhood roots. It was only in the 1930s and later that she took apartments on the East Side.
Young Dorothy's mother, Eliza, died when she was only a month away from turning five years old. That changed her life. Father Henry Rothschild moved the family from West 72nd Street to a limestone rowhouse at 57 W. 68th Street and he remarried, to Eleanor Francis Lewis. Young Dottie despised her.
Her rotten stepmother did not last long either. This is where Dorothy grew up, just a block away from Central Park, at the turn of the Century. Just ten years earlier the whole area had been sparsely populated, but the new rich transformed it into an upscale neighborhood.
This apartment is the scene where she told a childhood tale about civil rights in later years, part of the background that made her a lifelong supporter of human rights.
The house that Henry bought is a non-descript rowhouse. There isn't a marker that Dottie once resided here. On the street are big brownstones, a synagogue, and on the corner of Central Park West and West 68th Street, Second Church of Christ Scientist, built in 1899, when Dorothy was 7 years old. The street is also the former home to James Dean, who moved to 19 West 68th Street, (fifth floor walkup) in the Spring of 1953.
It is a quiet residential block. On some days the street must seem like it did when Dorothy was a young girl, walking to school at the Blessed Sacrament Academy at 168-170 W. 79th Street. And Central Park is right across the street, where she probably took her dogs to play. When her stepmother Eleanor died in 1903, the family moved out.
This was probably the street of one of her bad childhood memories. Her older brother was walking down the street one day with a pal, and they passed Dorothy. The friend asked him, wasn't that his little sister? He replied within earshot, "No" and they kept walking.