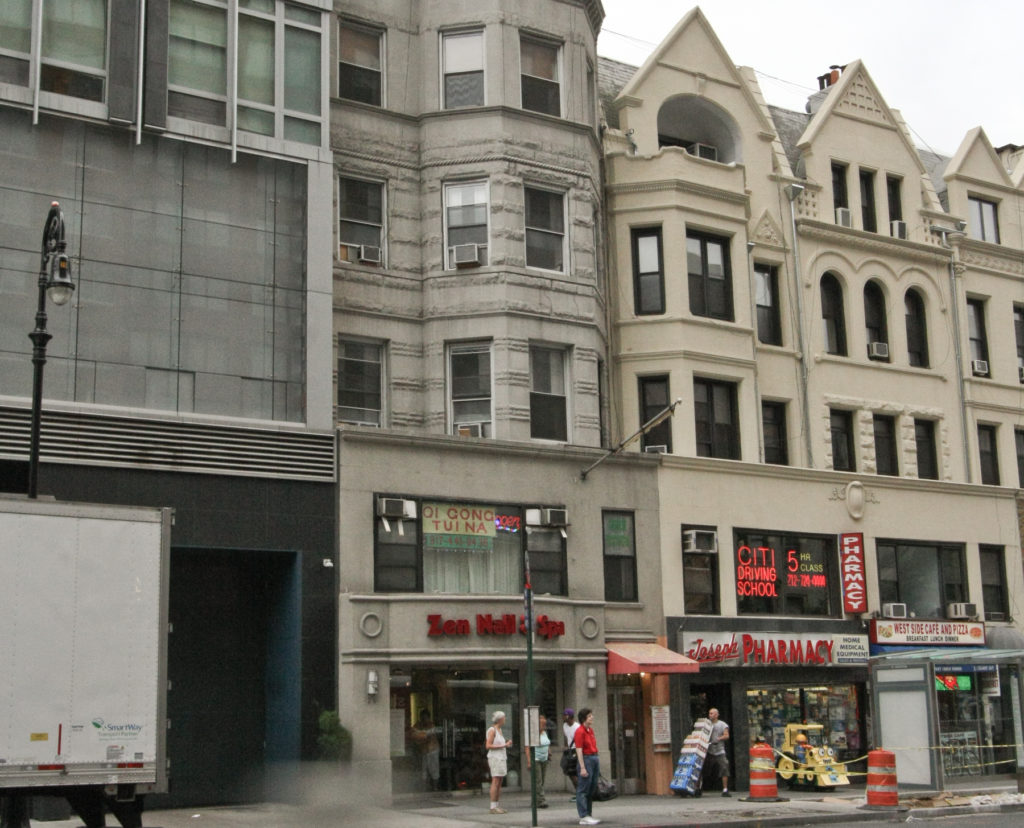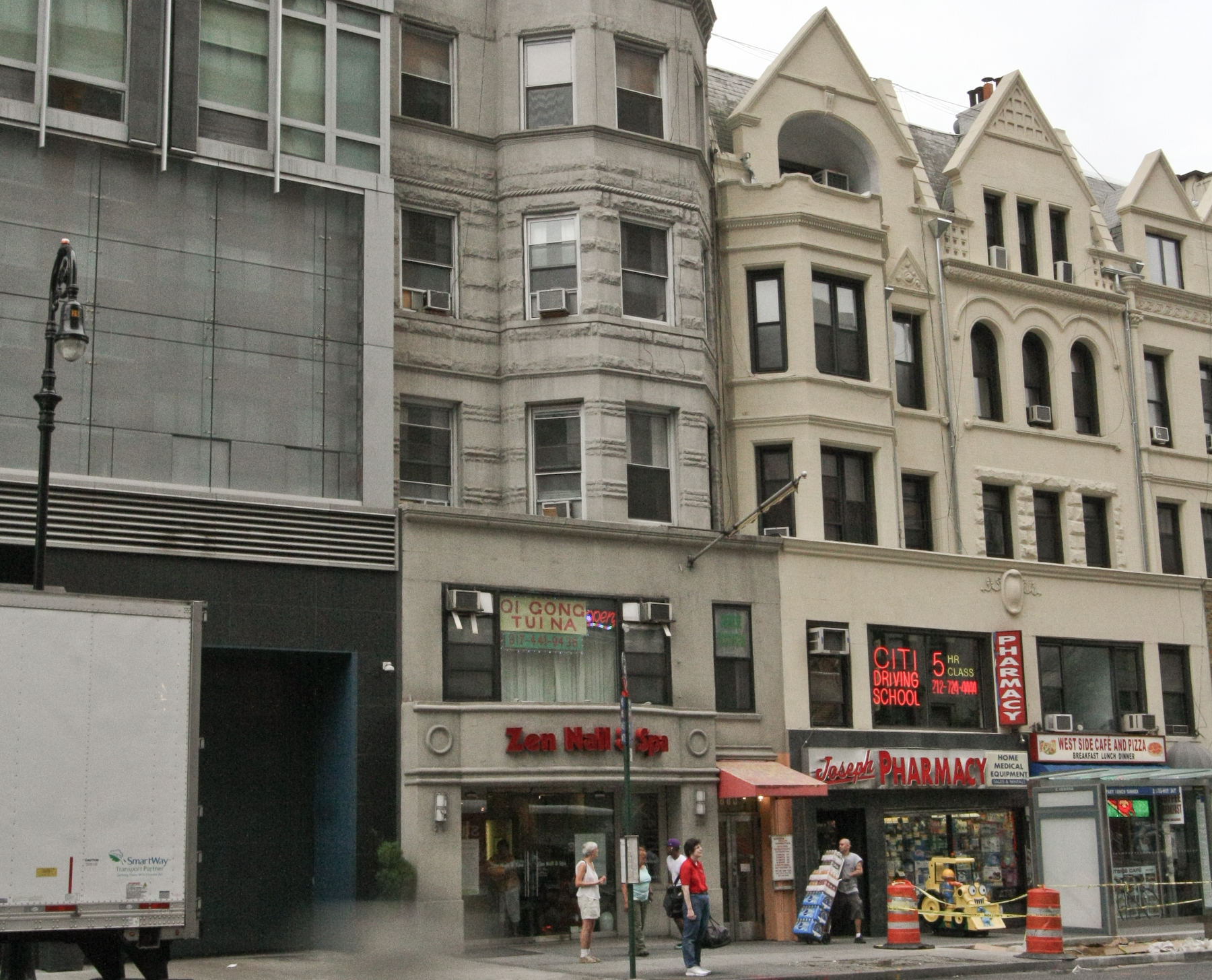 Sadly, this building was demolished in 2019. A high-rise building will take it's place. The DPS tried to save it. So the below information is about the nice building that was tragically torn down.
This is the second home that young Dorothy Rothschild lived in with her family, from about 1895 to about 1899. Her father, Henry Rothschild, was a wealthy clothier on Broadway and 26th Street.
This house is 214 West 72nd Street, near the corner of Broadway. At one time it was a much more pleasant street corner. But someone threw up the ugly Alexandra building across the street, where the grand Hotel St. Andrew once stood.
When Dorothy lived here with her parents, Henry and Eliza, and siblings Harold, Bertram and Helen, the home had striped awnings and was a private home. Now it is home to apartments and retail space.
The home is only one block from Riverside Park, where young Dottie would walk her beloved dogs.
Today, the building has a nail salon on the ground floor. The second floor is occupied by a Chinese massage studio. It would be funny to bring some Parker books to read while getting your nails done or a foot massage, someone will probably do that some day.
I wonder if anyone rings the doors of the current tenants and asks to walk around? Do the current owners know Dorothy used to live here?