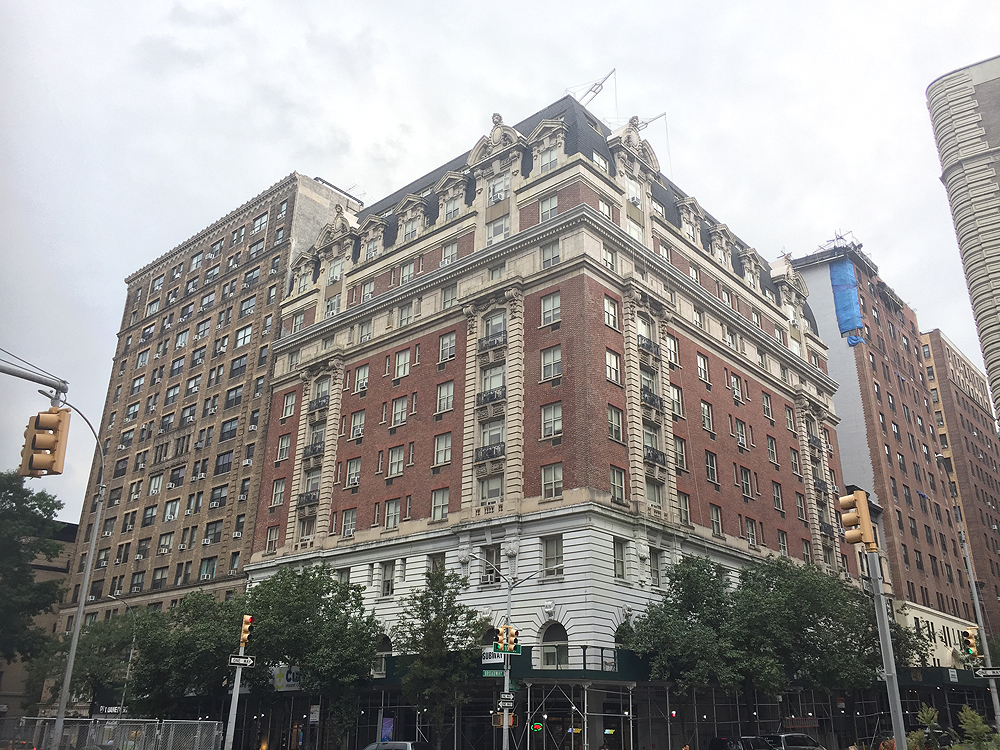 When Dorothy Rothschild sold her first poem, "Any Porch" in 1914, to Frank Crowninshield of Vanity Fair, it was the beginning of her literary life. At the time, the 22-year old was living with either her sister or brother. Her father, Henry, had died in 1913. Dorothy was working at a dance school to make ends meet, and writing light verse on the side. After countless rejections, the sale of the poem propelled her to march down to the Condé Nast offices and seek a job. A few months later, she was hired for $10 a week to become a copywriter at Vogue, the sister publication to Vanity Fair.
With an entry-level literary job secured, Dorothy took a room at an apartment house at West 103rd Street and Broadway, a room that was equidistant to her brother and sister. It was also on the Upper West Side, her girlhood home. She lived on West Seventy-second, West Sixty-eighth, and on West Eighty-fifth. Her elementary school was a short walk away, on West 79th. Her first apartment at 230 West 103rd Street was where she would launch her career. It was also where Dorothy Parker would reside before World War I.
She would have known the neighborhood well. The IRT (Interborough Rapid Transit) had opened a station at 103rd Street, and apartments were being built close by. Dorothy took a room for $8 a week, which also included two meals. She was happy in the boarding house and had lots of friends here. For a few years years, she made the commute from this apartment house to the Vogue job. It was while residing in the boarding house that she met and fell in love with her future husband, Eddie Pond Parker II, whom she married in June 1917 in Yonkers. The following month, Eddie enlisted. He was sent to training in New Jersey to become an ambulance driver in the U.S. Army. He then shipped out to France in May 1918 with the American Expeditionary Forces.
The southwest corner of 103rd Street is the Hotel Marseilles, 2689-2693 Broadway. It was built in 1902-05 as an apartment hotel. The Marseilles is a New York City landmark, a beautiful beaux-arts design with limestone, brick facing, terra-cotta trim, and mansard roof. This is the kind of apartment that a woman living alone, her husband away in the Army, would occupy in stories such as "The Lovely Leave" (1943), or the urbane woman in "From the Diary of a New York Lady" (1933).
Dorothy was a short walk from Riverside Park, a block away to the west. She would have been surrounded by movie theaters and restaurants in the busy Upper West Side, not too different from the city scene today.
From this apartment the couple then moved to 240 West 104th Street.