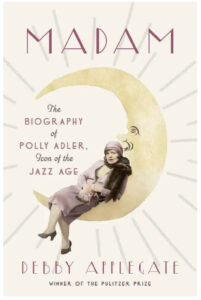 Debby Applegate earned a Pulitzer Prize for writing The Most Famous Man in America, the Biography of Henry Ward Beecher, and now she turns her gaze to the Jazz Age and one of the most popular names in Manhattan: brothel owner Polly Adler. Applegate spent more than a decade researching and crafting the book. Get ready for stories tied to Jazz Age names of crime, music, politics, speakeasies, sports, and vice. Take a deep dive into the world of sin and speakeasies with Applegate.
We are marking the publication day of her new book Madam: The Biography of Polly Adler, Icon of the Jazz Age (Doubleday). Applegate has shared exclusive content and photos from the book with the Dorothy Parker Society. Parker was a friend of Adler, and spent time with her and her friends in the many whorehouses of the 1920s and 1930s. Her friends, including Robert Benchley, George S. Kaufman, Oscar Levant, and Donald Ogden Stewart were frequent clients of Polly.
For more information follow Debby Applegate and order the book here.
All content courtesy of Debby Applegate.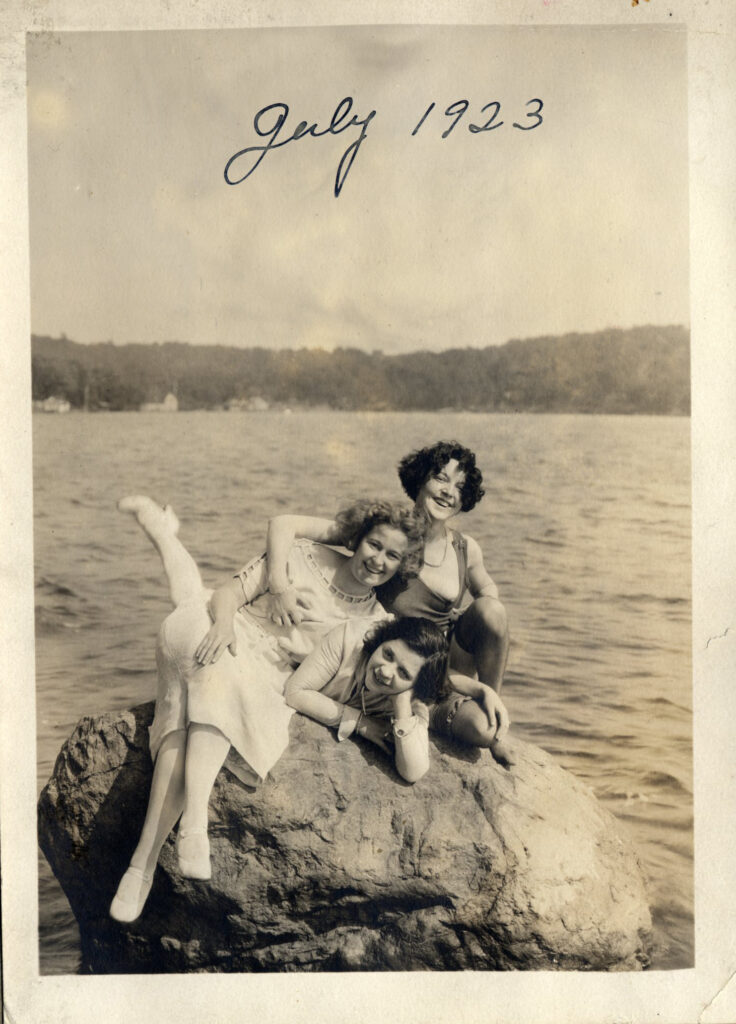 Polly Adler and her hustler pals on a working vacation. Polly, her business partner Edna Kirkwood, and a racy friend in Lake Hopatcong, New Jersey, the rowdy summer playground of the vaudeville and burlesque crowd, 1923. From the Polly Adler Collection courtesy of Eleanor Vera.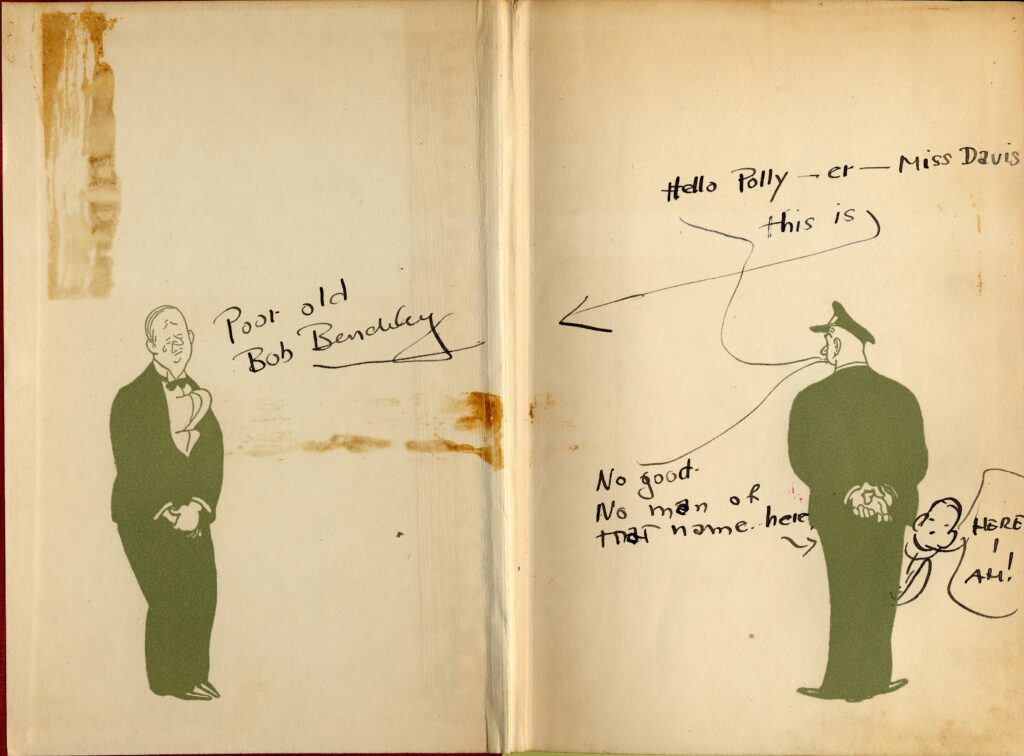 Robert Benchley's comic inscription to "Pearl Davis" – one of Polly Adler's many aliases — in his book 1942 Inside Benchley, illustrated by Gluyas Williams. By 1924 Robert Benchley was one of Polly Adler's most enthusiastic customers. "Let's all go up to Pawly's"—uttered in his Yankee accent—was his rallying cry. He was usually accompanied by a crew of boon companions, especially his fellow humorists Dorothy Parker and Donald Ogden Stewart. They would drop by Polly's following a long lunch at the Algonquin, or after stumbling out of a joint that had the gall to close at three a.m. Dorothy and Polly would drink and chat while, in Don Stewart's words, "I went upstairs to lay some lucky girl." Dorothy and Bob compiled a list of books for Polly to fill to her empty cases, including classics, current literature, and signed editions of her new friends' books.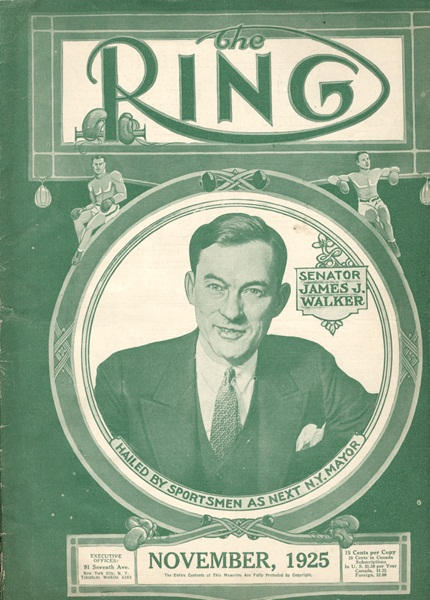 Election Day 1925 — Jimmy Walker on the eve of being elected New York's "Jazz Mayor" – The Ring, November 1925. Broadway, Tin Pan Alley, the sporting world and the underworld all turned out in force to campaign for Jimmy Walker's mayoral campaign. "Puddit in the paper that you like Jimmy and that people should vote for him," mobster Owney Madden ordered a surprised Walter Winchell. "Our Jimmy" won by a landslide.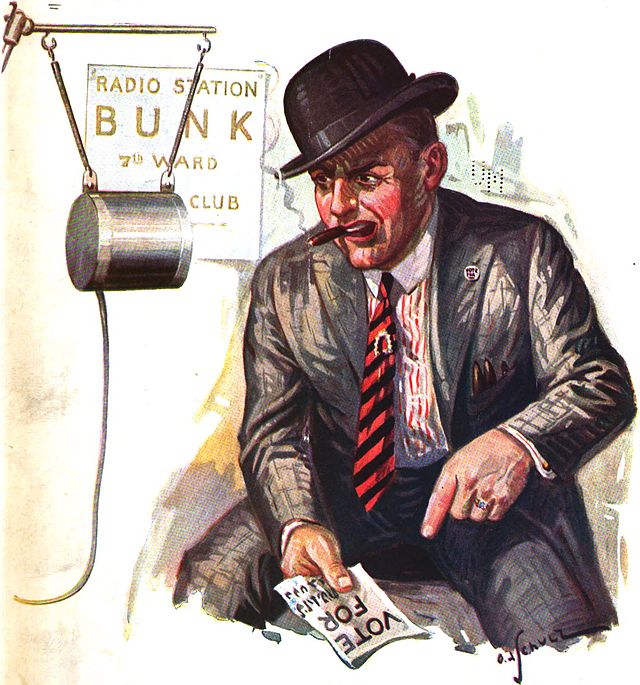 Turning out the vote on election day – the modern radiophone way! — The Wireless Age, October 1922. An old-school ward politician heeling the vote by the miracle of radio.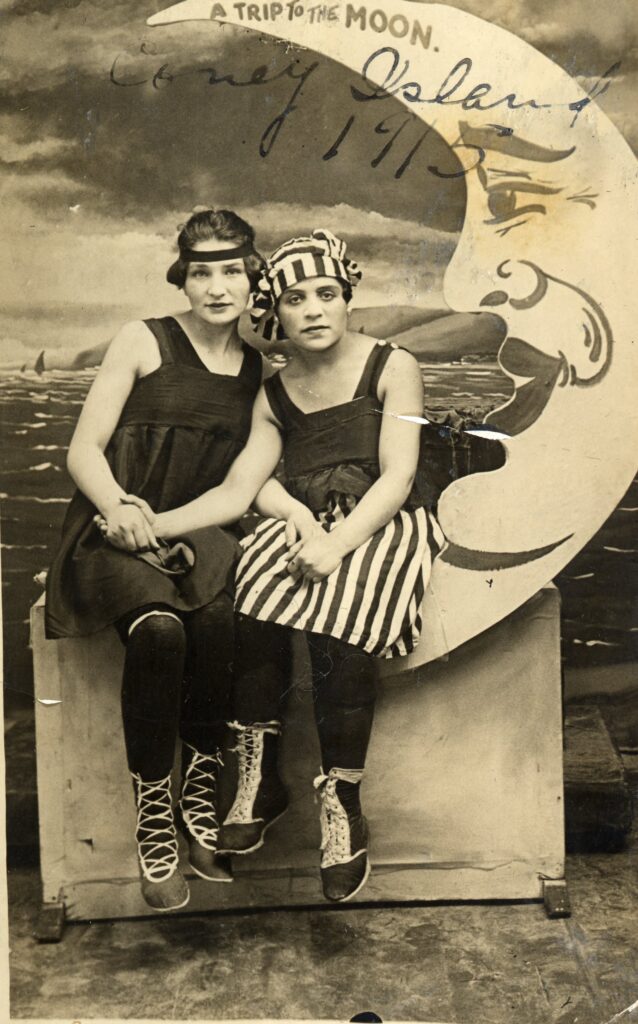 Polly Adler as a teenage "Jazz Baby" enjoying the pleasures and perils of Coney Island in 1915. She modeled her "vampish" heavy kohl-rimmed eyes and rouge on movie star Theda Bara, famous seductress in that year's hit film A Fool There Was. From the Polly Adler Collection courtesy of Eleanor Vera.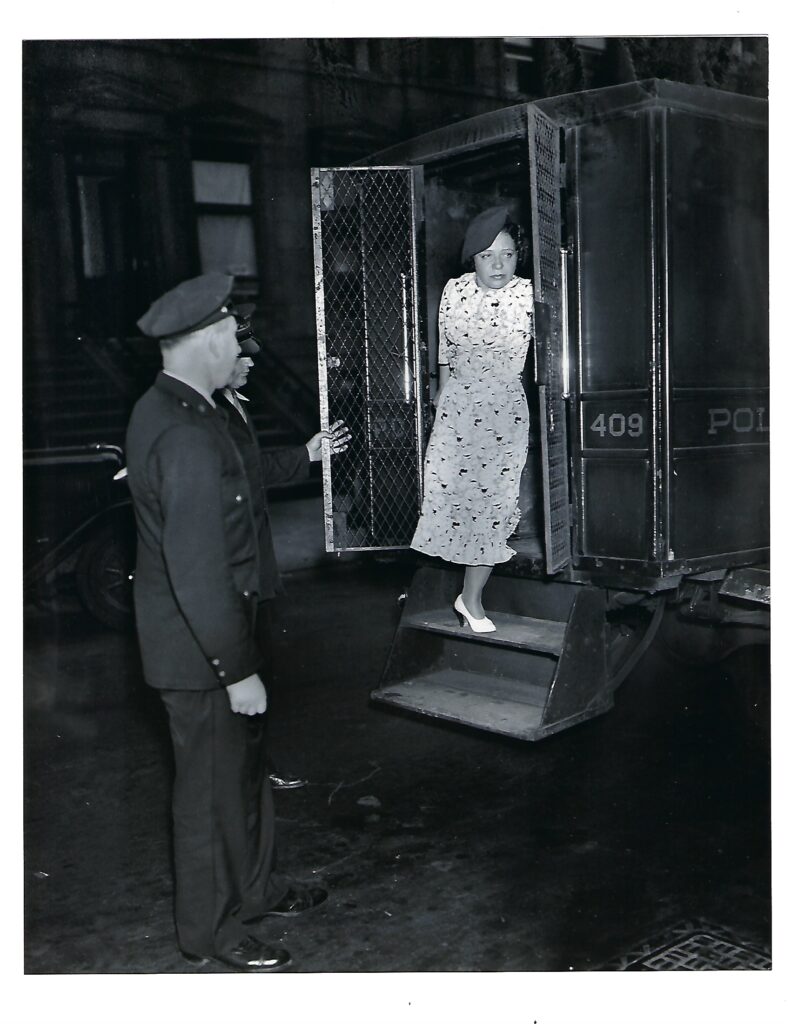 Polly Adler in one of her many tangles with the New York Police Department — stepping out of a police patrol wagon after being raided on July 12, 1936. What really burned her up was the hypocrisy of it, given that "the leader of the arresting flatfeet had fallen out of one of my beds the very morning of the pinch," she fumed later. From the Polly Adler Collection courtesy of Eleanor Vera.