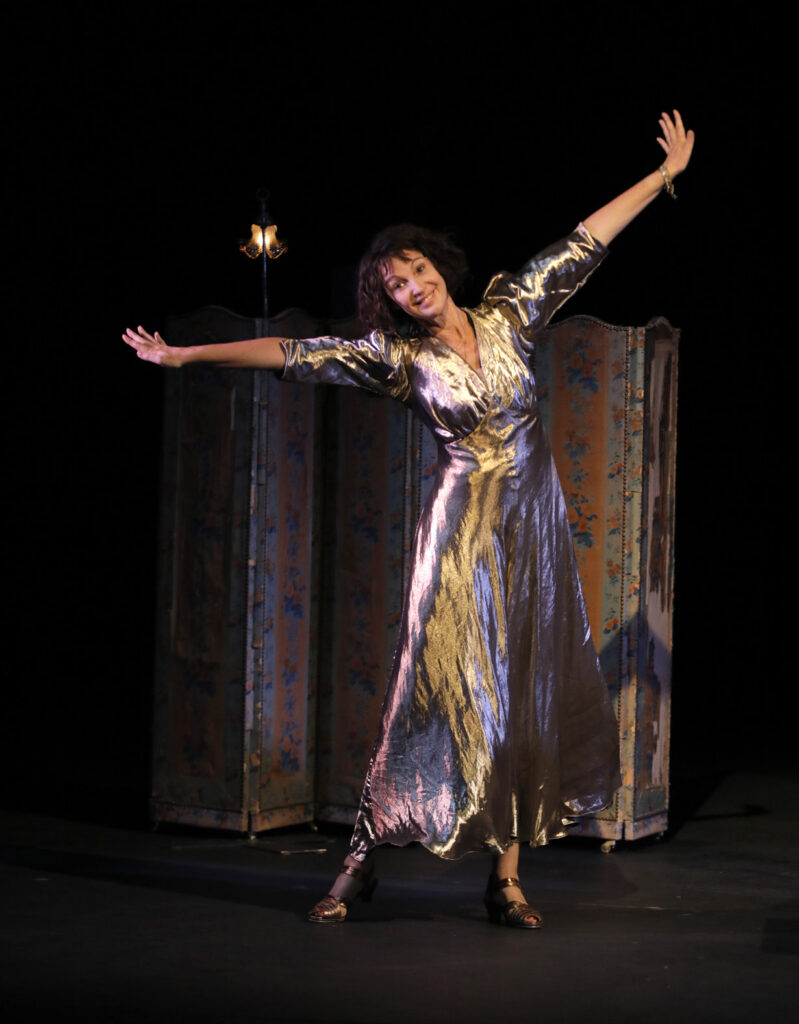 The words of Dorothy Parker have been translated into more than a dozen languages, from Spanish to Turkish. Since the 1950s Parker has been available in French. Now a new play by celebrated French actress-director Zabou Breitman is packing them in at the Avignon Festival, a major cultural event held annually in July in southeastern France's Provence region. "Dorothy" has earned glowing reviews in the national press for the award-winning Zabou, who has 100 film and television credits. During the pandemic she spent her days working on translating the Parker material and was eager to perform again. "Dorothy" debuted 7 July at Théâtre du Chêne Noir and plays until 31 July. Zabou was kind enough to answer five questions for us.
What drew you to Dorothy Parker and why does she remain popular?
Actually she is not very well-known in France. People know her name but are not sure of who she was exactly, or what she wrote and said. Although there are many books from her short stories that are translated. My first play was a "collage" of several texts. One of them was "A Telephone Call" I played in a tiny theatre in 1982! And never forgot the feeling of her words…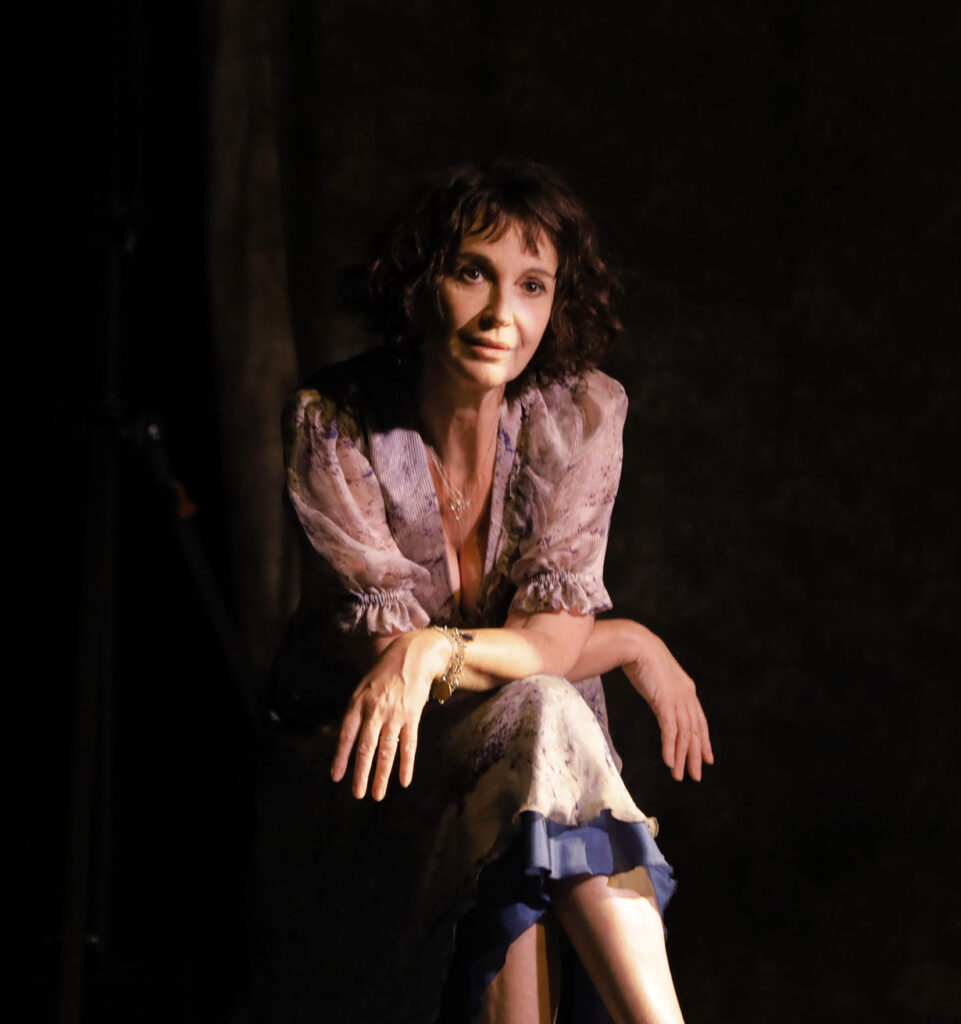 Which Parker pieces do you enjoy the most that you include in your show?
Very difficult to answer! It depends on the days… I love "A Terrible Day Tomorrow" and "But the One on the Right," but the audience and I fall for different ones every night.
Is there one Parker story or lines of a poem that you believe are timeless, and are good for 2021 audiences?
Of course her vision of love, even dark, is so terribly true when the story ends. I would go for the last verses of "Inventory"
Four be the things I am wiser to know:
Idleness, sorrow, a friend, and a foe.

Four be the things I'd been better without:
Love, curiosity, freckles, and doubt.

Three be the things I shall never attain:
Envy, content, and sufficient champagne.

Three be the things I shall have till I die:
Laughter and hope and a sock in the eye.
What is next for you and this show? Will it travel and tour to other theaters?
We are translating the show, well the bits I wrote, for the show is about the '20s in America, a trip between the 18th and the 19th amendment. I feel it could live in Dorothy's country, and touch the audience.
Dorothy Parker LOVED Paris and the Côte d'Azur, she was a big Francophile. Could you recommend your own favorite places to visit in the spirit of Mrs. Parker today?
I think she would have loved Avignon, the places, the cafes, the incredible architecture from the middle ages. The show "Dorothy" is in this incredible theatre which used to be a very old church (12th century), a beautiful place. We always hang out at Maison de Fogasses to have drinks after the show. Not far from the Palais des Papes in Avignon.
Thank you, and best wishes for "Dorothy."
Follow Zabou on Instagram and get tickets for "Dorothy" here.