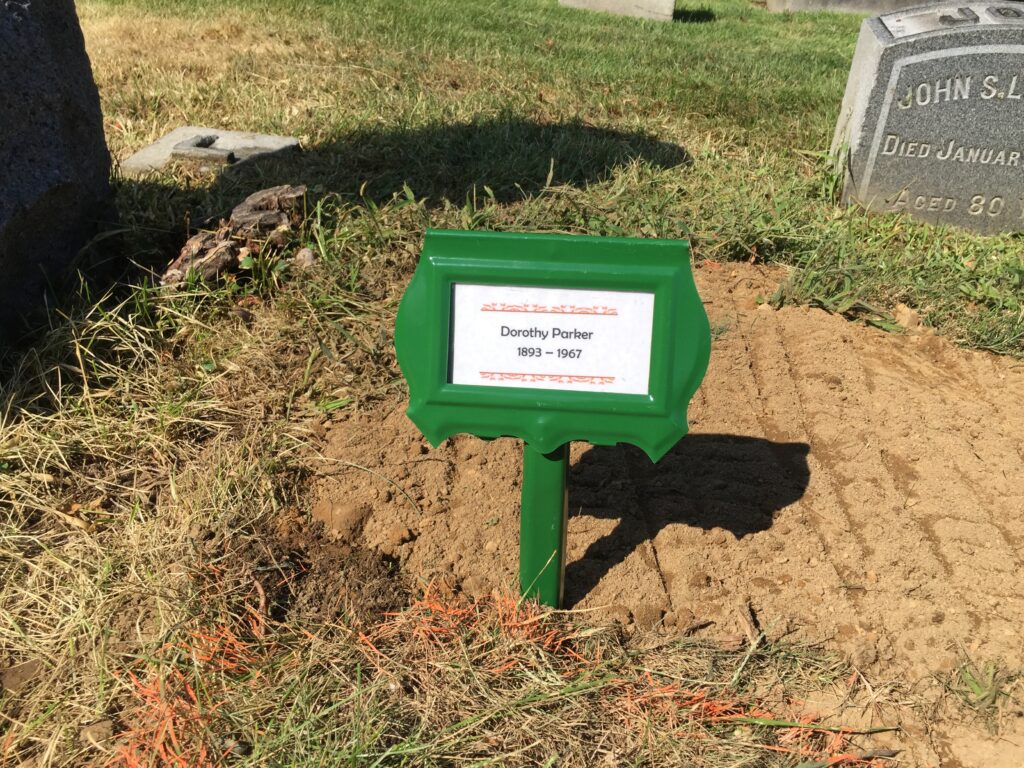 On August 22, Dorothy Parker's birthday, an urn containing her cremains was interred in Woodlawn Cemetery in The Bronx. The urn was brought back from Baltimore, where it had resided for 32 years outside the national headquarters of the National Association for the Advancement of Colored People (NAACP). Mrs. Parker is now interred next to her parents and grandparents. The full exclusive story is in The New Yorker, written by Laurie Gwen Shapiro.
A gravestone will be unveiled publicly at a later date.
We will be sharing more photos shortly.