Independence Day came a few days early for the American Bald Eagle named Dorothy Parker. Following seven months of rehabilitation after being shot in rural Missouri, the new veterinarian who saved her life released the eagle back into the wild on June 27.
The eagle was shot in late November. Officers from the Missouri Department of Conservation brought the eagle to volunteers to drive the injured bird many hours to Columbia. The eagle was transported by volunteers to the University of Missouri's Raptor Rehabilitation Project. The tradition of naming rescued birds is a long-standing practice among the volunteers. A Dorothy Parker fan picked the poet and writer's name.
Shotgun pellets were removed from her leg; a metal pin was inserted into her broken wing. Later the pin was removed and the bird was given time to regain her strength. If she did not recover, Dorothy Parker would not be released back into the wild. The bird spent time in a large flight cage, to get her strength back.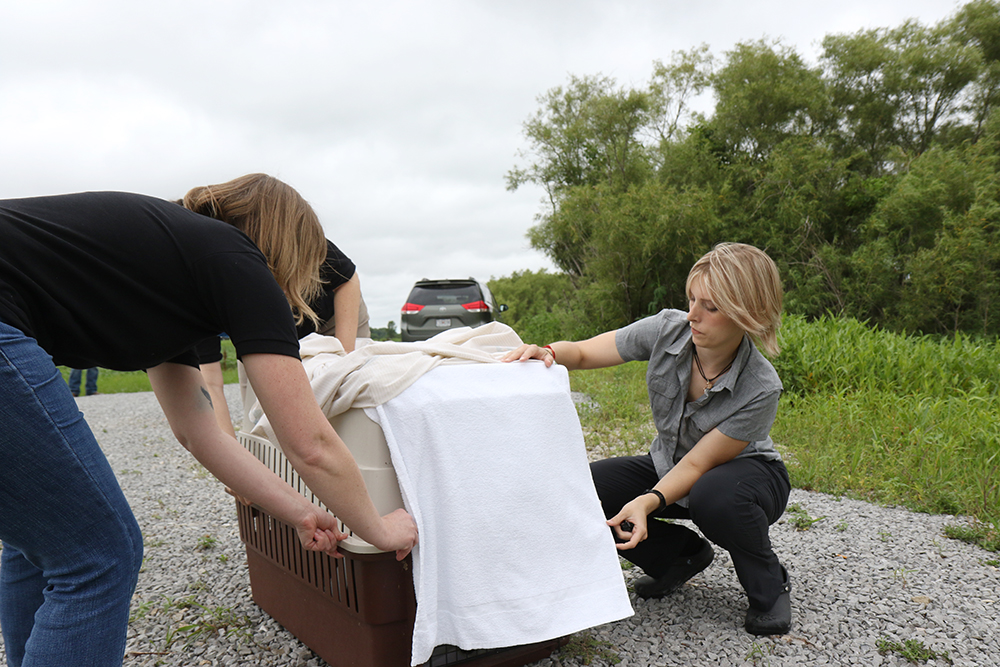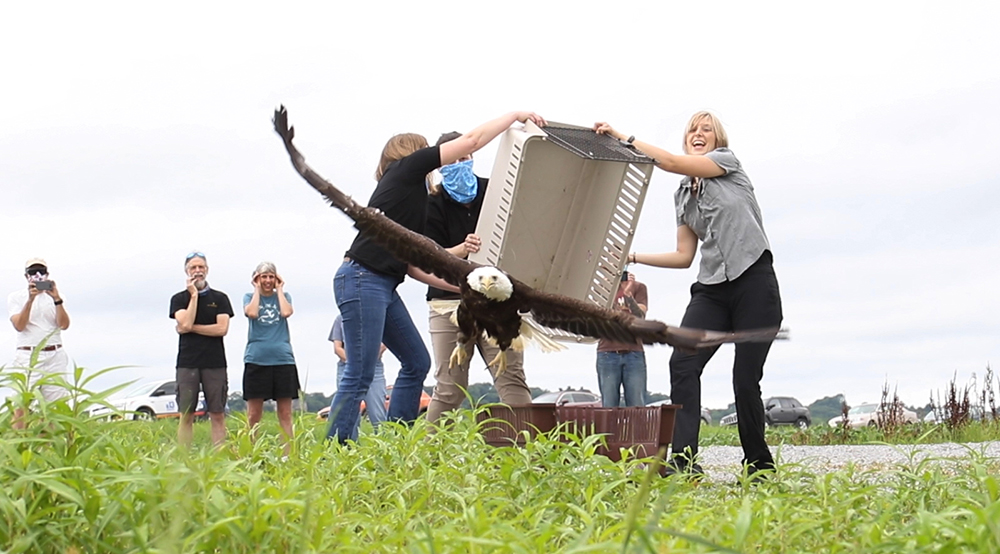 Dr. Whitney Collins, an alumna of the MU College of Veterinary Medicine, led the effort on the surgery and the rehabilitation of the eagle.
"There were days I was concerned that there was a chance that I may not be able to release her," Collins told KOMU. "And I had to tailor her care to keep everybody safe, including herself. Because of that, we were able to do surgery, and it was a very successful surgery. But we did have to modify it so that way, we knew she had the best chance possible of release."
Dr. Collins helped to release Dorothy Parker in a field at Eagle Bluffs Conservation Area, a 4,400-acre protected forest in Boone County. The eagle soared off immediately with a strong takeoff.
"As a veterinarian, I'm honored to give quality of life to all species, whether domestic or wild, Collins said. "Today's release just makes my heart very happy knowing that the hard work was absolutely worth it."
The real Dorothy Parker was an animal lover and bird owner. If you are a Dorothy Parker fan, you can financially support the work of the Raptor Rehabilitation Project and its mission. To channel the poet and writer, you can make a gift online here. In the gift instruction box, please designate Raptor Rehabilitation Project.
But as the namesake New Yorker said, the two most beautiful words in the English language are "Cheque" and "Enclosed" — Make a check out to the University of Missouri and in the memo designate Raptor Rehabilitation Project.
Please mail the check to:
Attn: Kim Bussard,
Advancement Office
W210 College of Veterinary Medicine
Columbia, MO 65211
Thank you to Tracey Berry, Director of Communications, University of Missouri College of Veterinary Medicine, for providing the updates, news, photos, and video.