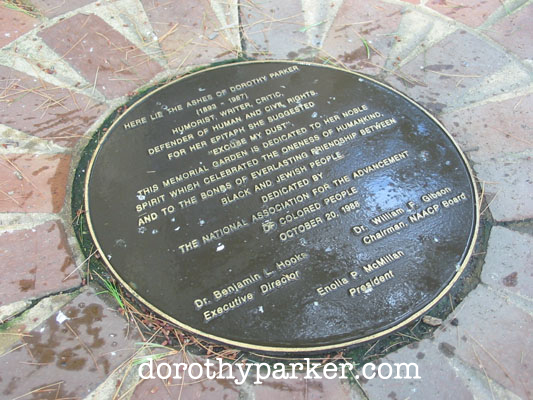 Sunday, June 7, is the 53rd anniversary of the death of Dorothy Parker. Join the Dorothy Parker Society for our annual toast, this year held live online via Zoom. Due to the pandemic, we will not be gathering at our usual spot in the Algonquin Hotel lobby, but instead will be online together.
Time Zones: The event is Sunday 5:00 PM ET, 4:00 PM Chicago, 2:00 PM Hollywood, 10:00 PM Dublin/London, 11:00 PM Paris/Rome, 7:00 AM [Monday] Sydney, Midnight [Monday] Moscow. Who will be the guest to join the greatest distance from Times Square?
Bring a cocktail or other libation to join us as we toast the life and times of Dorothy Parker.
Events:
Cocktail demonstration by Don Spiro, Green Fairy Society
House tour & virtual speakeasy visit by Kevin Fitzpatrick, DPS president, dorothyparker.com
Special Guests!
Dress code: Vintage 1910s-1960s. Who will be the best-dressed?
Games!
Door prizes!
Tickets are $15 each and proceeds go to the Empire State Center For the Book, New York state's affiliate of the National Center for the Book at the Library of Congress.