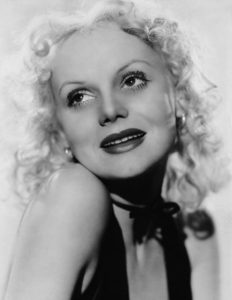 June is the anniversary month of the passing of both Dorothy Parker and husband Alan Campbell. It will be a good time to revisit a little-known chapter of their lives, a radio play they co-wrote in 1939 that was never collected into a book or magazine. The anniversary of Alan's death is June 14, 1963; Dorothy's on June 7, 1967.
Listen Here (27 minutes length)
About the broadcast from August 31, 1939. Columbia (CBS) was at the time producing radio shows to try and demonstrate to the pubic (and Congress) the power of bringing quality cultural programming to the masses. In addition to broadcasting concert symphonies and opera, the network was also funding the Columbia Workshop Festival. These were a season of a dozen radio plays by top authors and writers of the 1930s, as well as classic works in the public domain.
Into this spectrum came the team of Parker and Campbell, who had been working as a popular Hollywood screenwriting team for more than five years. A well-paid team at the height of the American Depression, they could afford a rented mansion in Beverly Hills and a second home in Bucks County, Pennsylvania. The pinnacle of their screenwriting career was the Academy Award nomination for A Star Is Born in 1935.
The play they wrote for CBS is called Apartment to Let. It follows many similar storylines that Parker had written over the years, even before she met Campbell in 1932. "An Apartment House Anthology" (1921) and "Dusk Before Fireworks" (1932), and many more, were all set in similar situations: A Manhattan apartment building. The scenario closely adheres to scores of Parker short fiction of couples in disagreement, conversation that sparkles with wit and pathos, and a Manhattan urban setting. Mentions of the Plaza, the Ritz, taxi cabs, and street names are all name-checked in An Apartment to Let.
Apartment to Let cast:
Marie Wilson (Rosemary Brown), popular for a time as a dazzling blonde who appeared in B-pictures, comedies, and melodramas opposite James Cagney, Boris Karloff, Martin and Lewis, and Ann Sheridan.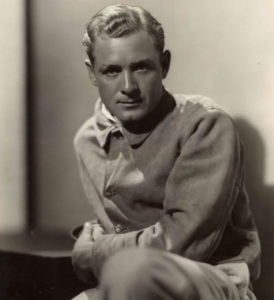 Bramwell Fletcher (Nick Brown), the English Broadway actor had scores of credits and eschewed Hollywood. He acted onstage with John Barrymore, and later married his daughter, Diana Barrymore.
Betty Garde (Mrs. Crandall), appeared on radio for years with stars such as Eddie Cantor and Orson Welles. Took some roles in Hollywood in the TV era, including the classic Twilight Zone episode "The Midnight Sun" (1959).
Karl Swenson (Mr. Crandall), Brooklyn-born character actor who was on radio for 40 years and broke into movies in his fifties. His final role was on TV's Little House on the Prairie.
John Gibson (Mr. Peters, the superintendent), always played working stiffs on radio and TV. Friends with Jackie Gleason, he was a Racoon Lodge regular on The Honeymooners.
Edwin Jerome (Gilbert Forest), had a 55-year career on radio, stage, and screen. If he's remembered for anything today it's playing a doctor in The Three Faces of Eve (1957).
Apartment to Let was directed by Brewster Morgan (a CBS VP of programming) and the orchestra was directed by the 28-year-old Bernard Herrmann, who would soon be catapulted to fame for scoring movies for Orson Welles and Alfred Hitchcock.
The radio play seems like it was a story that didn't quite make the cut for The New Yorker. The dialogue is sharp but the characters are all cut from the same Parker stock. The voice actors are all excellent, with Garde and Jerome as the standouts. Wilson was a comedic actress and her timing is right for the script.
Some of the dialogue is close to what we are all familiar with in other Parker short fiction. It's been written in biographies that what Campbell brought to the team, because he was an actor as well as a writer, is the scenario, setups, and movement. Parker supplied the words that come out of their mouths:
Rosemary: Well it's a lovely apartment anyway. And we want it, don't we, Nick?
Nick: We certainly do, Mr. Peters. It's the best one we've seen. Of course it may be a snap judgement, we've only looked at eighty-four.
Mr. Peters: Well are you really taking it?
Nick: Taking it? Mr. Peters, it's Grant and Richmond, all over again.
Rosemary: I think what my husband is trying to say is we'd like to sign a lease immediately, Mr. Peters.
Mr. Peters: I'll tell you what I'm going to do. I'll go down and telephone the agent and tell him to get the leases ready for you.
Nick: That's fine. And we can stop by and sign them.
Rosemary: My husband has the cutest signature.
Nick: Yes. A cross. "Nicholas Brown, his mark." Yes.
Mr. Peters: They'll want two months' deposit on the rent.
Nick: Oh, that's alright. We can break open the China pig.
Mr. Peters: And, uh, a couple of good references.
Nick: Oh, that's more difficult now. My Sunday school teacher is somewhere in South America. She's hostess in a nightclub.
Rosemary: Well… I could always get the principal of my reform school…
Nick: She doesn't mean that, Mr. Peters.
Mr. Peters: I guess you two are going to be alright.
Perhaps the Hollywood machine had worn down Parker and Campbell by 1939 when they wrote the radio play. She had famously stood up in a movie studio office with Sam Goldwyn and told him, "I know this will come as a shock to you, Mr. Goldwyn, but in all history, which has held billions and billions of human beings, not a single one ever had a happy ending."
Unlike Parker's short fiction, Apartment to Let has a happy ending.
Listen Here (27 minutes length)