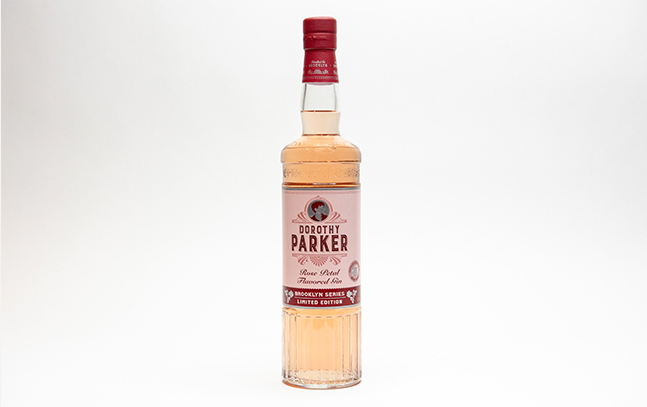 The New York Distilling Company has extended its Dorothy Parker gin range with the launch of a limited edition expression infused with rose petals and elderberries. Dorothy Parker Rose Petal Gin is made with pink and red rose petals and crushed elderberries – one of the key botanicals in the core gin.
Limited to 10,000 bottles, the expression also includes juniper berries, coriander, green cardamom pods, cinnamon bark, lemon peel, and orange peel.
The gin is said to have hints of elderberry and cherry, along with a "lively" aroma and flavor of floral rose that compliments "existing hibiscus notes and results in a sweet and creamy finish".
The original Dorothy Parker Gin is named after the famous American writer of the same name.
"I have always been very cautious about considering a brand extension for our gin," said New York Distilling Company's co-founder, Allen Katz.
"The opportunity to tinker with the flavor and color of Dorothy Parker Gin had to be subtle but purposeful. I'm absolutely thrilled with the result and am enjoying gin & tonics with the new Rose Petal variation."
The 44% ABV expression is available in select US markets with an RRP of US$29.