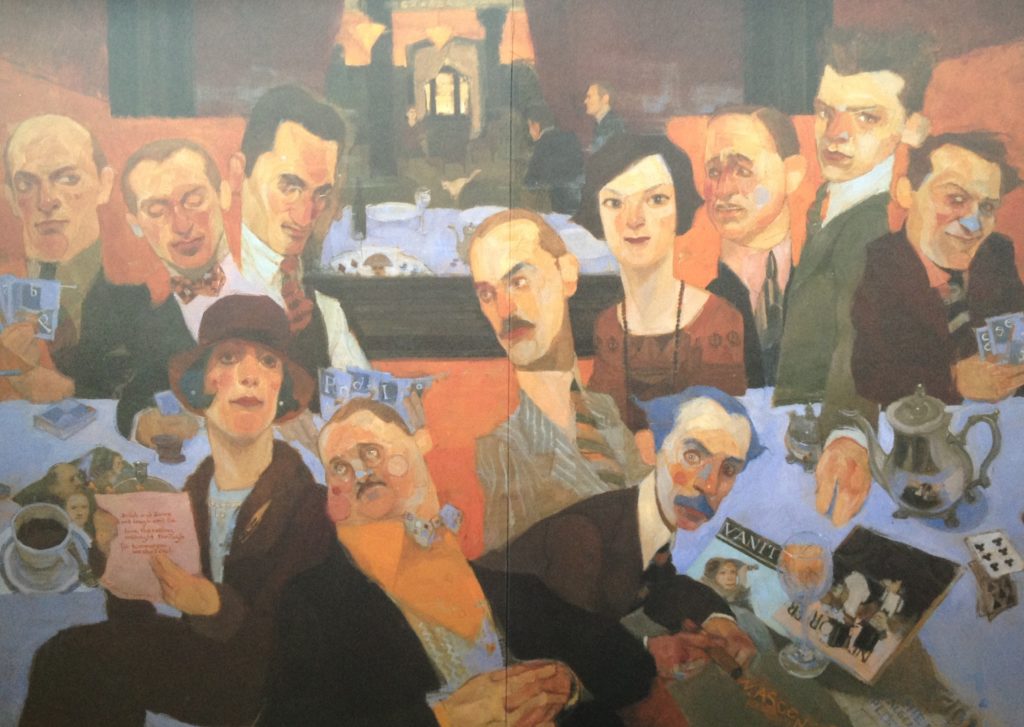 The Algonquin Hotel is not going to let the centennial of the first luncheon of the Algonquin Round Table pass without notice. The national literary landmark has planned an entire summer of events to celebrate the Vicious Circle, which began as a welcome home roast for critic Alexander Woollcott in June 1919.
To mark the occasion, the hotel is having a special $19.99 lunch menu every day until Labor Day, live music on Thursdays and Saturday nights, and a poet in residence in the lobby on Fridays. You can also attend, and participate in open mic poetry readings. The full hotel schedule is here. There will be weekly history walking tours at 3:00 p.m. on Wednesdays, meeting in the lobby, the schedule and advance ticket link is here.
The hotel is hosting five evening curated dinners on Wednesday nights at 6:00 p.m. in June and July. Each week a different New York expert will be featured that is in keeping in the spirit of the Algonquin Round Table and its members. Book your spot in advance on Open Table for cocktails and dinner, noting the night you wish to attend.
Wednesday Night Schedule for the Round Table Room Restaurant
6:00 p.m. cocktails at the Round Table
6:30 p.m. seat for dinner
7:30-8:00 p.m. dessert and Round Table talk.
Guests must have dinner reservations. Reserve your seat in the Round Table Room here (note the date & time at 6:00).
These experts are in the spirit of the Vicious Circle and will be talking about topics in the vein of the legendary members of New York's most famous group of friends. Come for cocktails and dinner and enjoy a look at the worlds of current New York City through writing, music, comedy, and the most-beloved pastime of the group: high-stakes poker.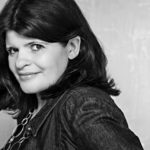 June 12
Laurie Gwen Shapiro – Writing
Laurie Gwen Shapiro is a native of New York City's Lower East Side. She has most recently written articles for publications including The New Yorker, New York Magazine, The Daily Beast, Lapham's Quarterly, Slate, Aeon, Los Angeles Review of Books, and has her own history column focusing on unsung heroes for The Forward. Laurie is also a documentary filmmaker who won an Independent Spirit Award for directing IFC's Keep the River On Your Right: A Modern Cannibal Tale and an Emmy nomination for producing HBO's Finishing Heaven. The Stowaway is her first non-fiction book. It's the spectacular, true story of a scrappy teenager from the Lower East Side who stowed away on the Roaring Twenties' most remarkable feat of science and daring: an expedition to Antarctica.
Book your spot in advance here.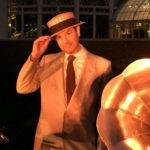 June 19
Michael Cumella – Music

Creator of the "Gramophone DJ" concept, Phonograph DJ Michael Cumella brings two 1905 disc phonographs and plays 78's circa 1900-1929 for an engaging musical experience. The music ranges from ragtime to dance bands, instrumentalists to songsters. Visually fascinating and very entertaining, the presentation creates a wonderful atmospheric ambiance. As host of WFMU Radio's Antique Phonograph Music Program since 1995, he is a leading expert on this period of culture and music. Michael will bring to the hotel a vintage phonograph and play original music from 1919.
Book your spot in advance here.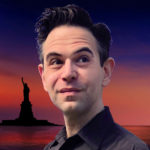 June 26
Noah Diamond – comedy

The #1 source for comedy knowledge of the Algonquin Round Table era is Noah Diamond, a writer, performer, producer, and raconteur. He's the award-winning creator of the off-Broadway Marx Brothers revival I'll Say She Is and has written and lectured extensively about the Brothers and their work, including a multimedia comedy lecture. This fall his brand-new show 400 Years in Manhattan will debut at the United Solo Theatre Festival in Manhattan on Theatre Row.
Book your spot in advance here.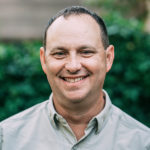 July 10
Kevin C. Fitzpatrick – history

The author of 8 non-fiction books tied to NYC history, including The Algonquin Round Table New York: A Historical Guide and Under the Table: The Dorothy Parker Cocktail Guide, Kevin C. Fitzpatrick started the Dorothy Parker Society 20 years ago. He has been leading walking tours of the Vicious Circle haunts and hangouts since 1999. His talk will be about the women of the Round Table. So many know of Parker and Edna Ferber, but not many can recall Jane Grant, Margalo Gillmore, Ruth Hale, Neysa McMein, Beatrice Kaufman, or Peggy Wood.
Book your spot in advance here.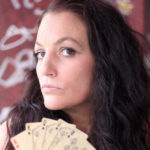 July 17
Joanna Holliday – poker

The World Series of Poker is the biggest gambling event of the year in the United States. Joanna Holliday is a professional poker player and has competed numerous times in big stakes tournaments across the country. She's also a wit, fast-talker, and podcaster. For 25 years she's been slinging drinks at Doc Holliday's in the East Village. Since the majority of the Round Table were addicted to cards, she's going to be talking about how to play poker and win, as well as what it takes to maintain your balance and wellness in such a stressful competition.
Book your spot in advance here.
The Algonquin is also offering special room packages, so why not spent a few nights in the most famous hotel in the city?
Click here for more information
. The events go all summer, and there will be more events in the fall as well. If you have any questions,
contact us
.