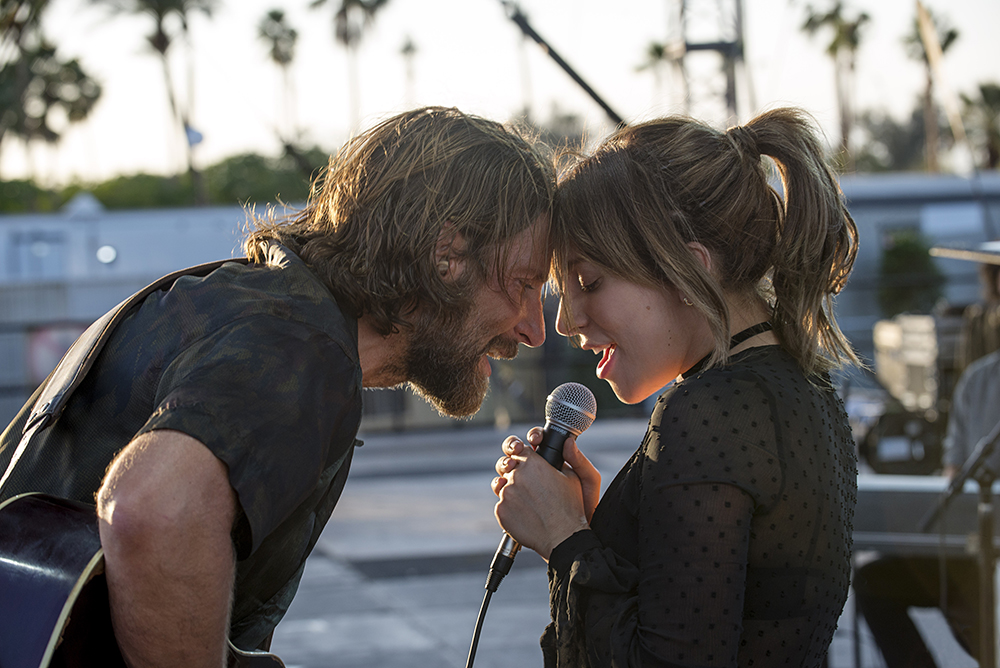 Tomorrow is the 81st anniversary of the April 27, 1937, debut of A Star Is Born. The screenplay was written by three transplants to Hollywood: Dorothy Parker, Alan Campbell (Parker's second husband), and Robert Carson. The story was by Carson and William A. Wellman; Wellman was also the director. A lot of other hands had a piece of the story, including some other notable New Yorkers: Ben Hecht, Ring Lardner, David O. Selznick, and Budd Schulberg. It starred Janet Gaynor and Fredric March. While the screenwriting trio were nominated for an Academy Award, they did not win. However, Carson and Wellman won the Best Story Oscar that year.
This is a good time to talk about the third remake of the film, which is coming out in mere weeks. It's directed by Bradley Cooper, who also will play the Frederic March role. Lady Gaga will take on the Janet Gaynor part of the rising star. The story is now set in the work of country music. It debuts in the U.S. on May 18.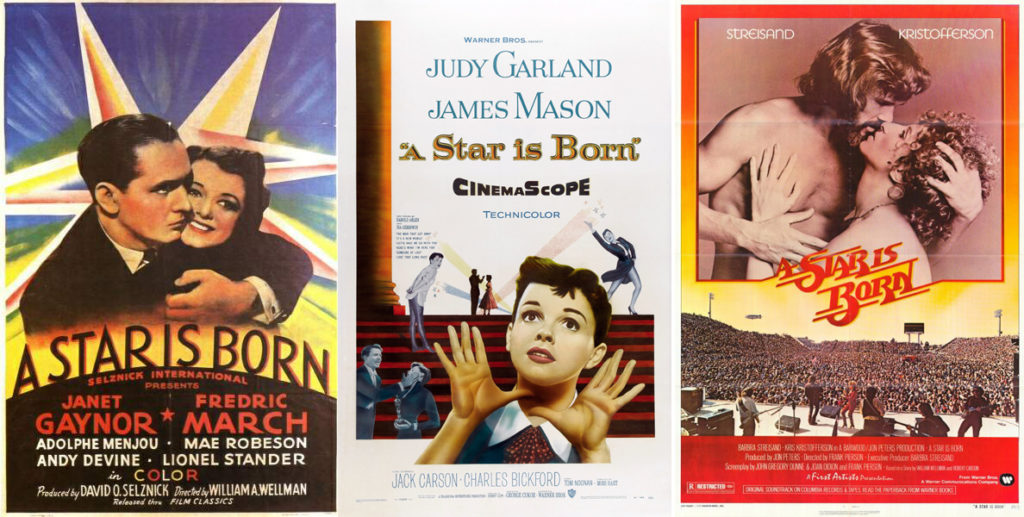 All movie fans know that A Star Is Born was also remade in 1954 starring Judy Garland and James Mason, and 1976 starring Barbra Streisand and Kris Kristofferson, set in the world of rock and roll. While none of the films were ever blockbusters, the story is timeless and audiences love the pictures.
The themes that Parker, Campbell, and Carson created in the mid-1930s have carried into the previous remakes. Cooper is also the co-screenwriter, with a room full of other writers including Eric Roth. The 2018 film has some new twists, as the production says: "Country music star Jackson Maine discovers an unknown but talented singer named Ally."
There have been many, many attempts at remaking A Star Is Born over the past 15 years. It was rumored to star Jennifer Lopez and Will Smith set in the world of hip hop in 2002 (to be directed by Joel Schumacher, the man who ruined Batman). Then in 2011 with Tom Cruise & Beyoncé and Clint Eastwood directing (he's producing the new one). Now the new one is starting to be promoted, and images from Coachella of the live performance look good.
Lady Gaga is a superstar talent, who I saw live. Cooper is no slouch, as we saw in American Sniper. These two might deliver a film that eclipses the past remakes. But can it top the original?