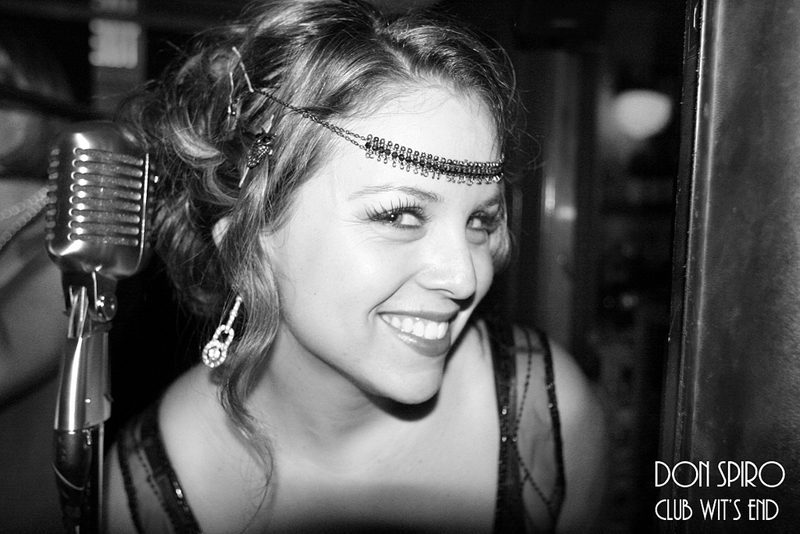 The monthly Dorothy Parker Society party with Wit's End is back for another fantastic evening of hot jazz, classic cocktails, and vintage clothes. This month, we have a theme that takes us to 1920s Germany…
Like a little Weimar Republic with your party-going? Come to a night of Kabaret at Wit's End™ and drink Prohibition era cocktails and dance to Molly Ryan & Verboten Swing!
Come in your finest jazz age or vintage insured attire to salute Weimar cabaret in style with live hot jazz and specialty cocktails in an authentic 1920s speakeasy (Texas Guinan's former Club Intime).
Our lovely hostess is burlesque showgirl Kita St Cyr!
Saturday, June 28
Flute Midtown
205 W. 54th Street (at Broadway)
New York, NY
Doors open at 7 p.m. Free dance lesson at 8:30.
Dress code: Jacket and tie, vintage or vintage-inspired, Jazz Age, evening wear, cocktail attire and of course, seasonal! 1920s, 30s and 40s vintage is encouraged!
Tickets: Just $12 at the door! Advance tickets can be purchased here.
Table reservations are available and encouraged; telephone Flute Midtown reservation line at 212.265.5169 to reserve a table. Flute Midtown has a $50 minimum per person for table reservations, so have lots of champagne, and the food is great, too! (Specialty cocktails are available at the bar.)
Don't miss the free dance lesson at 8:30 with instructors Jeri Lynn and Neal!