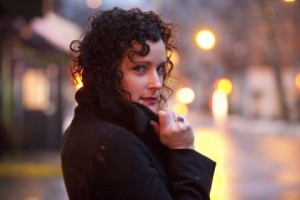 Spring is here and we are getting into the season with a speakeasy party with a fantastic female vocalist! The Dorothy Parker Society and Wit's End are proud to bring you Lizzie Thomas and Her Band. The date is Saturday, March 30. The place is Flute Midtown, 205 W. 54th Street (at Broadway). The doors open at 7.
If you love jazz and dressing in vintage clothes, this is the party for you. We have such a great turnout of amazing people. Our hostess is burlesque showgirl Kita St Cyr! We will of course serve Prohibition era cocktails. Take a free dance lesson at 8:30.
Our very special guest at the party is author Ellen Meister, who just a couple weeks ago released Farewell, Dorothy Parker. The critically acclaimed novel is getting a lot of attention. We'll have a few copies to raffle off, and Ellen will be signing copies too.
Dress code: Jacket and tie, vintage or vintage-inspired, Jazz Age, evening wear, cocktail attire and of course, seasonal! 1920s, 30s and 40s vintage is encouraged!
Just $12 at the door or in advance via TicketWeb. Table reservations are available and encouraged; telephone Flute Midtown reservation line at 212.265.5169 to reserve a table.