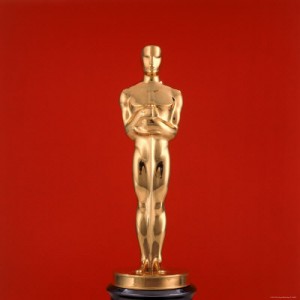 Every February, The Museum of Modern Art presents Oscar's Docs, an annual collaboration between the Academy Film Archive and MoMA's Department of Film Oscar winners in the categories of Best Documentary Feature and Best Documentary Short Subject.
This February, they will screen Aviva Slesin's Academy Award winning documentary, The Ten Year Lunch: The Wit and Legend of the Algonquin Round Table (1987) along with Saul Bass's, Why Man Creates (1968) on Sunday, February 5, 2:00; and Friday, February 10, 7:00. Aviva will do a Q & A after each showing.
The Ten-Year-Lunch celebrates the legendary wits who lunched daily at the Algonquin Hotel in New York City during the 1920s. The core of the Round Table group included short story and verse writer Dorothy Parker, ("I require three things In a man: he must be handsome. ruthless and stupid."); comic actor and writer Robert Benchley, ("I've got to get out of these wet clothes and into a dry martini."); The New Yorker founder Harold Ross; columnist and social reformer Heywood Broun; critic Alexander Woollcott; and playwrights George S. Kaufman, Marc Connelly, Edna Ferber and Robert Sherwood.
The film introduces the 'Round Tablers' as young hopefuls, outspoken and outrageous, all the more so because they knew they would be quoted by each other in tomorrow's newspapers. Individually, they soon achieved the success they were striving for and collectively they changed the face of American humor. The film follows their accomplishments and escapades through the exciting decade of the '20s. They not only embodied the era but they also helped create it and shape it for others.
For members of MoMA, tickets are free and can be reserved online starting a week before the screenings. Non-members, can buy tickets at the door before the screenings and tickets will also be on sale one week in advance at the film entrance which is just East of MoMA's main entrance at 11 West 53rd Street). Regular tickets: $12. Seniors: $10 and Students with ID cards: $8.