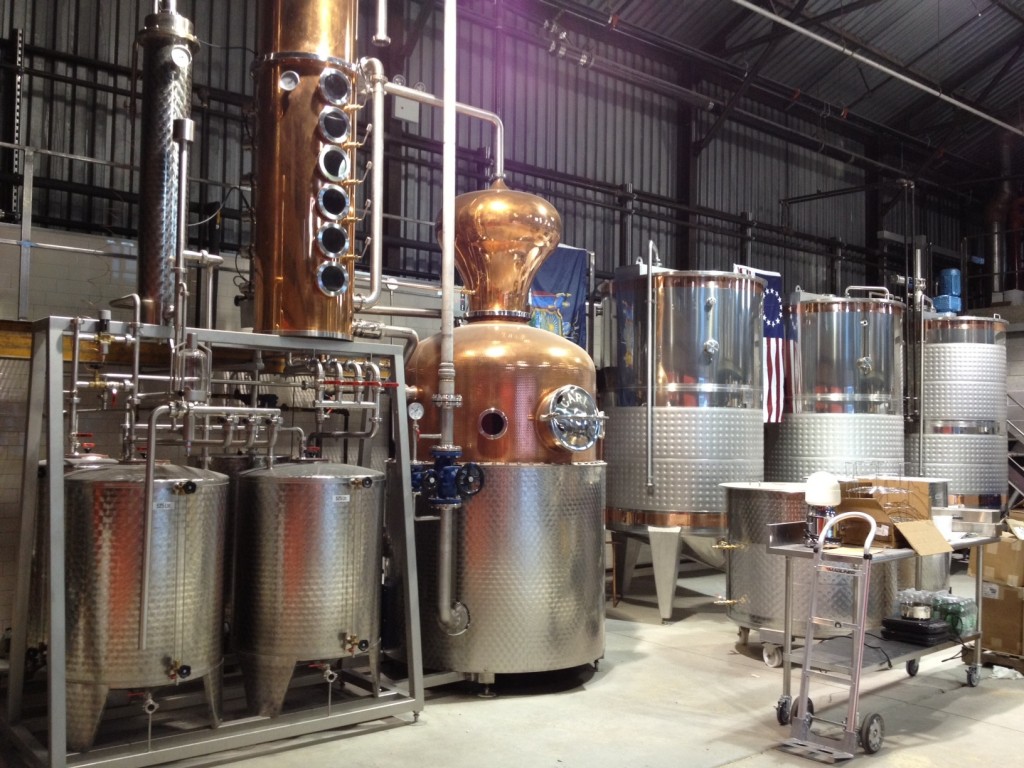 This year saw two honors bestowed upon Dorothy Parker. First, she was inducted into the New York State Writers Hall of Fame in April. We are happy to announce the second honor: a new distillery named its first batch of spirits Dorothy Parker American Gin in November.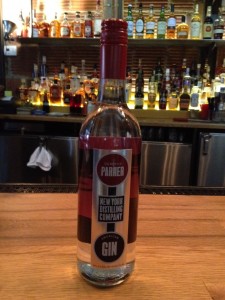 For the first time, readers can peruse Parker stories about gin while drinking gin named for her.
The story behind the creation of Dorothy Parker American Gin starts at the brand-new New York Distilling Company, which opened for business just a few weeks ago in Brooklyn. The nearly 5,000 square foot factory and bar straddles the border between Williamsburg and Greenpoint (literally: one doorway opens to Williamsburg, another is in the Greenpoint ZIP code). The gritty factory is next door to a firehouse; inside is a gleaming copper still that was custom-made outside Stuttgart, Germany, and shipped over by boat.
Dorothy Parker American Gin is the first of two gin brands from NYDC. The other is Perry's Tot, named for a commander of the nearby Brooklyn Navy Yard. Let's find out about the gin, then about the distillery, a unique new business in New York City.
The distillery general manager is Allen Katz, a personable authority on all things cocktails and beverage-related, and a major league Parker fan. How big? Writing a college musical based on her short stories would classify him as eligible for Parker geekdom. However, then I found out he and his wife read "Here We Are" at their wedding last year, and that put him in league with other serious Parker-philes, like the ones who get Parker tattoos and name their children after her (dogs & cats don't count). So it's easy to see why Dorothy Parker would be his first choice for a namesake gin brand. Katz gave me a personal tour of the entire operation.
Katz said he, "wanted to name a product after a woman. Respectfully, she was more of a broad than a lady. She fits into cocktail culture here and around the world." Katz, who had a career in the liquor business working for a distributorship, started making inquiries while dreaming up the Parker brand. "In asking contemporaries, two-thirds of the people I asked in their thirties and forties didn't know who she was," he said. "Most people didn't know." He thought a Parker brand would be a nice tribute. "It's very personal," he said. "I've been a devotee since I was 19 or 20 reading Parker in college."
The bottle's cool label with Parker's profile wasn't created by some kid found on project4hire.com. The distillery hired the legendary design guru Milton Glaser, one of the most important designers in the country, and creator of the iconic "I LOVE NY" campaign. (And since he's 82 and co-founded New York, maybe he drank with Mrs. Parker?)
The properties of the gin are similar to others, but the Brooklyn distillery has added other ingredients. Katz explained what's in the Dorothy Parker bottle: "Juniper, the backbone of gin. By law, juniper must be included in gin. The word "gin" comes from jenever, it's Dutch for juniper," he said. It also includes, "orange peel, lemon peel, coriander, green cardamom, sweet cinnamon, elderberries and dried hibiscus petals. It's a blend of classic and contemporary ingredients." (And strong: it's 44% alcohol or 88 Proof).
You might be thinking of a martini, but Katz recommended some other mixes: "It's ideal for classic sour style cocktails: a gin daisy, French 75. It would be a fantastic gin and tonic. And with these artisan tonics, such as Fever Tree, Q Tonic, Bittermens…" The gin and tonic water goes to a new level of taste.
So. You are reading this and you want a bottle, now, if possible. Currently it is only available for purchase in New York City, and is distributed by Southern Wine and Spirits of America. It is available via mail order from Astor Wines & Spirits (212) 674-7500 (USA only, and there are more than 15 states they can't ship to because of state liquor laws). It's for sale in New York City at Union Square Wines & Spirits, Brooklyn Wine Exchange, Smith & Vine, Dry Dock in Red Hook and Zachys.
The New York Distilling Co. has created several batches of its gins so far. The team is also planning to release American rye whiskey, with a rock and rye scheduled for 2012.
The distillery has three partners. In addition to Katz is Tom Potter, company president. He is one of the founders of the Brooklyn Brewery and wrote a book about brewing. Bill Potter is the distiller; an expert wine sommelier, he teaches wine education, and formerly worked at one of the best bars in town, Tribeca Grill.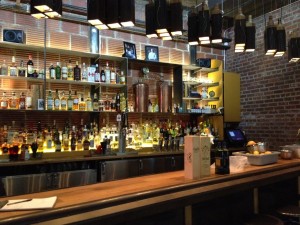 Katz said it was a two-year process to open the business and get the still working. The gleaming 1,000-liter copper hybrid pot still, mash tun cooker and fermentation tanks were all custom-made in Germany. The partners had to renovate the warehouse and build it out for manufacturing. They also added a nice touch: their own cozy bar on the premises, where patrons can watch the gin and whiskey be distilled through giant picture windows that overlook the factory floor. This is The Shanty, a full bar, almost 850 square feet. The Shanty looks like it came right out of 1925. It serves the distillery's gin, along with a wide range of other spirits and beer. It just opened a couple weeks ago and is already a hit in the neighborhood.
Katz said he and the partners are pleased that the New York Distilling Co. is open for business, and that their new gin brands are on shelves now.
"I've worked in beverages for a long time," Katz said. "Since I was a teenager, I wanted to produce something. It's nice to go to creating something from scratch."
We'll be following the progress of Dorothy Parker American Gin.