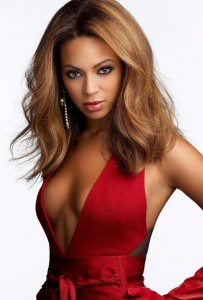 News came out today that Clint Eastwood is going to direct the third remake of the classic 1937 Hollywood chestnut A Star Is Born, with Beyoncé Knowles in the role of Esther Blodgett/Vicki Lester. Dorothy Parker, Alan Campbell and Robert Carson wrote the screenplay for the original, snagging an Academy Award nomination for their story of a rising star in love with a movie idol on the way down.
As startling as it may sound, there are only three degrees separating Parker and Eastwood. The original Esther, Janet Gaynor, had such a long career, stretching from silent pictures to TV that she appeared on The Love Boat in 1981. Her co-star on the Pacific Princess was another actress possessing credits a mile long, Jessica Walter. One of Walter's all-time greatest roles was in Eastwood's directorial debut, Play Misty For Me. In the 1971 thriller, Eastwood played a jazz station DJ stalked by an obsessed fan, Walter's psychotic Evelyn Draper. She ends up in the Pacific when Eastwood throws her off a cliff.
One report says Will Smith is being considered for the fading star Norman Maine. This is the second time this rumor came up. In 2002, director Joel Schumacher, who made the horrible Batman films, was in talks with Jennifer Lopez and Smith to make A Star Is Born set in the world of hip hop. Nothing came of it, or the other rumor that Alicia Keys would play Esther.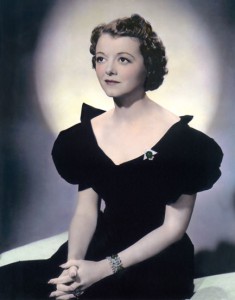 A Star Is Born is quickly becoming one of the most re-made movies in Hollywood. The 1937 edition with Gaynor and Frederic March as her ill-fated husband was brought out again 17 years later by George Cukor, starring Judy Garland and James Mason. While Parker didn't contribute to this version, screenwriter friend Moss Hart did, and she got a screen credit. The 1954 remake was a musical, with music and lyrics by Harold Arlen and Ira Gershwin. The musical was a hit, and more than 20 years later was back on the big screen in the 1976 remake with Barbra Streisand as rock singer Esther Hoffman and Kris Kristofferson as the washed-up John Norman Howard. Taking the Hollywood star system out and setting the film in the world of rock 'n' roll was the most radical departure from the two previous screenplays, but the story remains the same. The hit song "Evergreen" was on the soundtrack. Thirty-five years have now passed, the longest span ever without a new take on A Star Is Born.
Eastwood now has the formidable talents of Beyoncé to work with. Will he set the film in Hollywood or the music world? Could he possibly snag her real-life husband, Jay-Z, to work on it? And will Beyonce say one of the most famous lines of the Golden Age of Hollywood: "Hello, everybody. This is Mrs. Norman Maine."
Here is a clip from the 1937 version. Some of the words from the typewriter of Dorothy Parker:
https://youtu.be/2p0_mGFlnAk