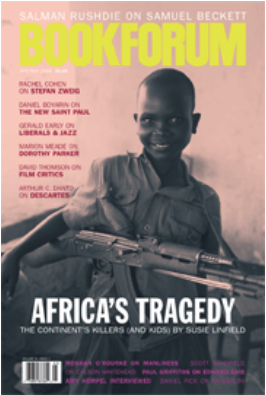 The first major magazine article on Dorothy Parker and her history with Lillian Hellman is in the April issue of BookForum. The story is by Marion Meade, who goes beyond her 1988 book, "Dorothy Parker: What Fresh Hell Is This?" to shed new light on the dysfunction between the two. I have never been a fan of Hellman, and Meade's piece doesn't do Hellman any favors. The acerbic playwright is painted as mean and spiteful.
It was Meade who found out in time for her book that Parker was never buried after her funeral, and it was Hellman's fault and negligence. The new BookForum article has new information about the whole mess. Meade even talked to Malachy McCourt of all people! Yes, that is Frank's brother, and Malachy apparently saw Parker's ashes in her lawyer's law office.
Meade writes about Parker's funeral service:
The slapdash service lasted about as long as it took a motorist to pass through a car wash. First, a violin solo, Bach's "Air on a G String." Then Hellman duly praised Parker as "a great lady" known for her "independence of mind and spirit." Zero Mostel made some sour remarks about how Parker herself wouldn't be there if she'd had her way. Then another violin selection and it was done. Critiques followed. On the sidewalk outside Campbell's, Sid Perelman complained that the program had been too long. Dottie with her "very short fuse" would have been tapping her foot impatiently. Another mourner, Beatrice Ames, could not help thinking that Parker would have "howled" had she seen how Lilly had run the show.
Be sure to read the whole story, it's a gem.
Estate of Mind
Dorothy Parker Willed Her Copyright to the NAACP–An Organization Her Executor, Lillian Hellman, Detested
BOOKFORUM, April/May 2006
By Marion Meade
At a Manhattan cocktail party in 1931, Dorothy Parker was delighted to meet a writer whose latest novel she had showered with praise. Dashiell Hammett, she said in her New Yorker review of The Glass Key, was as all-American "as a sawed-off shotgun," a guy "so hard-boiled you could roll him on the White House lawn." Such rapturous compliments seldom appeared in her book column, but she had admired Red Harvest and The Maltese Falcon, and suddenly encountering "my hero" in person made her drop impulsively to her knees in homage. Hammett took this bit of Wagnerian theatrics in the intended spirit—he laughed. Dash's girlfriend, pouting nearby, was not amused. Afterward she screamed at him for permitting a literary critic to kneel in such a disgusting manner, as if he could have stopped Mrs. Parker, who ordinarily knelt to nobody.
It is unlikely that Parker noticed Hammett's friend, Lil Kober. Most recently a manuscript reader for MGM, she was married to Arthur Kober, screenwriter and one-time press agent. An ambitious twenty-five-year-old of no particular accomplishment, she tended to dwell in the shadows of men, which may be why she failed to make an impression on Parker, a woman accustomed to standing in the spotlight on her own two feet.
Despite that inauspicious beginning at William Rose Benét's party, Parker and Lillian Hellman were destined to become best friends, their relationship like few others because events took place beyond the grave that even the looniest screenwriter might have rejected. When they met again, four years later, much had changed; by then the girlfriend had become a person of importance in her own right. Coming from nowhere, she had divorced Kober and resumed her maiden name after her Broadway success, The Children's Hour, about two teachers accused of having a lesbian relationship, and in some quarters she was best known as the model for the stylish Nora Charles character in Hammett's popular novel The Thin Man. Lillian turned out to be just the kind of woman Dottie appreciated, an especially spunky person who was pretty hard-boiled herself.
Over the next three decades, Parker and Hellman were to take exceptional pleasure in each other's company. The twelve-year difference in ages seemed not to matter because the two of them invariably found the same things amusing or ridiculous, although Parker was funny as hell and Hellman could never match her razor-sharp wit. As Hellman said, it was "a very good relationship. I think she was as devoted to me as I was to her." Epitomizing Parker's feelings is a lovingly inscribed copy of The Portable Dorothy Parker (now owned by director Mike Nichols): "For Miss Hellman—The most beautiful, the most rich, the most chic, the most dashing, the most mysterious, the most fragrant, the most nobly-born, the most elegant, the most cryptic, the most startling, the most glorious, the most lovely—In short, for Miss Hellman (from Miss Parker)." Theirs was an old-fashioned female friendship, characterized by Victorian good manners. It was respectful. It was civilized. Never, Hellman remembered, did they exchange an unpleasant word: "I enjoyed her more than I have ever enjoyed any other woman."
As the years passed, Hellman and Parker became legends. A gifted writer of well-made plays, Hellman turned out such first-rate dramas as The Little Foxes (named by Parker), Watch on the Rhine, and, later, The Autumn Garden and Toys in the Attic. To some, she was America's Ibsen. Parker, meanwhile, was everybody's darling, her reputation as one of the country's foremost wits resting on a mountain of poetry, short stories, criticism, and screenplays, along with her quotable one-liners from the Algonquin Round Table days. Both women were Hollywood hotshots earning as much as twenty-five hundred dollars a week, a plush salary in the depths of the Depression. Those were the sweet years of Beverly Hills mansions, country houses in the rolling hills of Pennsylvania, shiny Packard convertibles and Picassos and Utrillos, a period when Parker and Alan Campbell, her second husband, received along with Robert Carson an Academy Award nomination for the screenplay of A Star Is Born.
Interestingly enough, the connection between the two literary divas went beyond personal affection and the perquisites of a privileged way of life, for they also shared leftist political views. In the '30s, for example, they helped organize the Screen Writers Guild, joined the Communist Party, and protested Fascism through their impassioned support of the Republican side during the Spanish Civil War, all in all making intense, dangerous commitments that eventually resulted in blacklisting and gigantic troubles with the House Un-American Activities Committee during the McCarthy period.
One thing they did not share was their taste in men. Parker worshiped Hammett as a writer, and also liked him personally, but Campbell always bugged Hellman with his "pretend-good-natured feminine jibes." Openly grumbling about his being "a hard man for me to take," and in private dubbing him a "fairy-shit," she avoided him whenever possible. (Hellman never remarried; the Parker-Campbell relationship, for all its weirdness, endured everything from marriage and divorce to remarriage, separation, and finally living together as roommates.)
Campbell died in 1963, at the age of fifty-nine, when he overdosed on barbiturates in the West Hollywood home he shared with Parker. Though his death was likely accidental, the coroner's report listed it as a probable suicide. It was a god-awful mess, and Parker fell to pieces, with only black humor to hold her together. One of her neighbors, the writer Peter Feibleman, overheard her exchange words with another neighbor, a silly woman who began gushing over Campbell's death and asking what she could get for her. "Get me a new husband," Parker croaked. That was a "disgusting remark," the woman replied. "Sorry," said Dottie. "Then run down to the corner and get me a ham and cheese on rye and tell them to hold the mayo."
Crushed by Campbell's death, along with a slew of health woes and crippling depression, Parker self-medicated with scotch for nearly a year before moving back to New York in early 1964 and taking up residence, for a second time, in the Hotel Volney, on East Seventy-fourth Street. In Esquire, reviewing John Updike's Poorhouse Fair, she had joked about being unable to resist any book having to do with a poorhouse—"After all, it is only the normal curiosity to find out what it will be like in my future residence." The Volney could hardly be called a poorhouse. Situated on the fashionable Upper East Side, it catered to a nice class of residents, primarily moneyed widows and divorcées with pets. Parker, needing company for her poodle, Troy, was more excited about the canine than the human tenants. Having collaborated with Arnaud d'Usseau on The Ladies of the Corridor, a pre–woman's liberation drama set in a hotel where dogs are preposterously pampered, she knew something about women marooned with nothing to do but sink into empty old age. Some years earlier, she had told a friend, the writer Quentin Reynolds, that somebody ought to build a chute connecting the Volney with Frank Campbell's funeral home, a few blocks away on Madison Avenue. Now, a tottery seventy-one, her jokes had grown creepier—and funnier. The hotel's tiny elevator couldn't possibly accommodate a corpse, she insisted. And it would not surprise her, she said, to learn that the deceased were removed, along with the trash, in the service elevator.
Before long, Parker's social life began to pick up. Celebrating her seventy-third birthday soberly at Sid and Laura Perelman's, she held up her glass to another guest, the writer and broadcaster Heywood Hale Broun. "Do you know what this is? It's ginger ale. Isn't that awful?" She was invited to an evening at the ballet by a charming young woman who had profiled her for the Ladies' Home Journal. ("The ballet was a project in itself because she was so fragile," Gloria Steinem said.) Once in a great while there was some special soiree, as when Gloria Vanderbilt and her husband, Wyatt Cooper, a Hollywood friend of Parker's, hosted a dinner party in her honor and even provided a knockout gown, a yellow brocade caftan beaded with tiny pearls. To be sure, Parker had tumbled off the celebrity A-list long ago, but still she felt indignant for being excluded from the flashy Black and White Ball—a slight for which she never forgave Truman Capote.
Although her work continued to generate modest royalties and an occasional option for dramatizations, Parker did not earn a lot in those years. Like other writers struggling with old age and various ailments (in her case, poor eyesight, arthritis, weak heart), she depended on Social Security benefits and the occasional writing assignment. By handling her money cautiously, by spending only what she absolutely had to and relying on friends for extras, she managed to scrape by in the twilight zone known as reduced circumstances. Ladylike requests for infinitesimal—and therefore forgettable—loans became a habit.
Strangely, one of the friends she saw less frequently after her return to the city was Hellman, who took scant notice of Parker even though she lived a few blocks away. Hellman was now a lionized writer, the owner of a townhouse on East Eighty-second Street and a picture-book retreat in Martha's Vineyard, who was kept busy by her crowded professional and social schedule. Not always was she such a "faithful friend," she later admitted. When she did swoop in for a visit, Dottie would pretend to greet her cheerfully: "Oh, Lilly, come in quick. I want to laugh again." In a similar situation, thought Lilly, she herself would have said, "Where have you been?" Their circumstances, at one time more or less equal—two literary bluebloods—were now different. The fun-loving Dottie had grown somewhat tiresome, a transformation hastened by age, illness, and alcohol. Parker's drinking was "hardcore," says Feibleman, Hellman's close friend and one of her executors. "Lillian couldn't take it."
Realizing that she ought to take stock and put her affairs in order, in February 1965 Parker summoned Oscar Bernstien to the Volney to draw up her will. That he happened to be one of Hellman's attorneys was probably a coincidence; Parker had known his wife, Rebecca, for many years and felt comfortable with him. The visit was brief, as Parker had given the matter a great deal of thought. Her circumstances, as a widow without children, were typical in many ways, but that did not mean a complete lack of family. Most important to her among her relatives were the children and grandchildren of her much-beloved sister, Helen. However, it turned out that she had other ideas, and not one of these relations would be mentioned in the four-page will. Afterward, Bernstien confided to his wife that the extraordinary bequest had not surprised him; in fact, he said he "understood completely."
* * *
A little more than two years later, Parker was found dead in her apartment, expired of heart failure at seventy-three. First on the scene was her close friend Beatrice Ames, who made sure that the hotel removed Dottie's poodle to a safe place. A short time later came Lillian, just back from a trip to the Soviet Union, who immediately took charge of arrangements at Campbell's and at Ferncliff Crematory, in Hartsdale, NY. Some of Parker's friends were startled to read the news of her death on page 1 of the New York Times, an obituary of awesome prominence, and wondered if it was really merited. The following day, despite Parker's express wish for "no funeral services, formal or informal," she was on show at Campbell's, decked out in the Coopers' brocade caftan.
The slapdash service lasted about as long as it took a motorist to pass through a car wash. First, a violin solo, Bach's "Air on a G String." Then Hellman duly praised Parker as "a great lady" known for her "independence of mind and spirit." Zero Mostel made some sour remarks about how Parker herself wouldn't be there if she'd had her way. Then another violin selection and it was done. Critiques followed. On the sidewalk outside Campbell's, Sid Perelman complained that the program had been too long. Dottie with her "very short fuse" would have been tapping her foot impatiently. Another mourner, Beatrice Ames, could not help thinking that Parker would have "howled" had she seen how Lilly had run the show.
Soon afterward, Parker's will was read. It was no surprise that she appointed Hellman as literary executor—a shrewd, high-energy businesswoman, she was the obvious choice to oversee the estate. Perhaps figuring that Hellman had no need of money, though more likely because she believed passionately in racial equality, Parker had decided to place her sparrow-size nest egg where it could do some good. Her entire estate, including any copyrights and royalties from her writings, was left to the Reverend Dr. Martin Luther King Jr., a man she had never met but admired tremendously. In the event of King's death, it was to go to the NAACP.
When notified of the unexpected bequest, which amounted to around twenty thousand dollars excluding unpaid bills and burial expenses, King was puzzled. He had no idea who Parker was. As for the other interested parties, their reactions can be best described as disbelief, if not shock. In Brockport, NY, twenty miles west of Rochester, Dottie's niece and nephew expressed disappointment. Their lawyer wrote Bernstien to find out whether King could not be persuaded to share the estate with them. Hearing of this, Hellman exploded to Bernstien about their "absolutely unmitigated gall." And when the children subsequently asked for an autographed book or picture as a personal memento and wanted to know where their aunt Dottie was buried, they got no response. (Hellman also disregarded a Volney resident who claimed she had been promised Parker's old fur coat.)
On the face of it, Hellman seemed pleased about King, publicly applauding Parker's "strong feelings about civil liberty and Negro rights" and saying she was "very impressed" by such a noble bequest. But in private she was fuming. King irritated her—apparently he reminded her of southern preachers from her childhood—but what upset her most was her friend's betrayal. Having managed to acquire control of Hammett's literary estate, Hellman had also expected to inherit Parker's; indeed, she believed she was entitled to it. As literary executor, she would be expected to make all decisions but would not benefit financially; proceeds from sales of the work would go to King, the new owner of the copyrights. Within a year of Parker's death, the civil-rights leader was assassinated and the estate became property of the NAACP, an organization for which Hellman had no respect whatsoever because she considered it timid and ineffectual. Ignoring the fact that King had been a vigorous thirty-six at the time of Parker's demise, Hellman continued to berate her friend and hold her personally responsible for the fate of the coveted copyrights. In a gloves-off mood, she didn't mince words with playwright Howard Teichmann: "That goddamn bitch Dorothy Parker. . . . You won't believe what she's done. I paid her hotel bill at the Volney for years, kept her in booze, paid for her suicide attempts—all on the promise that when she died, she would leave me the rights to her writing. . . . But what did she do? She left them directly to the NAACP. Damn her!"
That those statements were inaccurate misses the point: Hellman felt that Parker—and Hammett, too, because she had nursed him—owed her something.
Though Hellman continued to smart over the loss of Parker's copyrights, she still had blanket authority as executor, a lifetime position as far as she was concerned. In the months immediately after Parker died, so many decisions had to be made that she often turned for assistance to her attorneys, Bernstien and Paul O'Dwyer. Writing to Bernstien from her house at Vineyard Haven, she asked, for example, about the Volney apartment, which had to be vacated by the end of July. Didn't she have the right to dispose of Parker's belongings? What should she tell Ferncliff, given that she had "absolutely no knowledge of what you do with cremated remains"?
At the same time, Hellman had her hands full with business requests. Both the Library of Congress and Syracuse University were requesting the donation of Parker's papers. Enterprising publishers interested in commissioning a biography included G. P. Putnam's Sons, Charles Scribner's Sons, Random House, Harper & Row, and the Viking Press, and as a consequence certain individuals close to Parker were approached about taking on the assignment. Among them were former Viking publisher George Oppenheim, writers William Zinsser and Wyatt Cooper, and even Hellman herself.
The correspondence between Hellman and her lawyers demonstrates how rigidly she guarded the use of Parker's work. Her response to practically every request was no. Permission for A Dorothy Parker Portfolio, a Broadway production starring Julie Harris and featuring Cole Porter songs, was denied, although it is hard to make sense of her objections. In the case of would-be biographers, she emphatically fell back on the excuse that Parker had been dead set against any such work. This was hogwash, of course, because Parker seldom if ever turned down an interview request and had done several lengthy oral histories, including a miniature autobiography for the Paris Review's "Writers at Work" series. In fact, the one who scorned biographers as predators was Hellman, dubbing them magazine hacks hired by greedy publishers to feed the salacious appetites of readers, producing results that revealed nothing worthwhile about their subjects' work. Determined to drive off the scavengers, Hellman refused to cooperate, denying access to source material and permission to quote.
After Hammett died in 1961, Hellman would get plenty of combat experience battling biographers hell-bent on writing his life (in the '70s, Richard Layman and Diane Johnson, among others). But in Parker's case, as it happened, the first life writer to appear was not a biographer but her friend Cooper, who had recorded some of their conversations. Making use of his interview tapes, along with his memories of her and Campbell, Cooper put together a long, poignant article that neatly captured Parker's personality. For this first-person reminiscence, published by Esquire in July 1968 under the amusing title "Whatever you think Dorothy Parker was like, she wasn't," he did not need Hellman's approval. Still, he wisely courted favor by showering her with extravagant compliments.
The next writer, less fortunate, suffered the brunt of Hellman's wrath. Not only had John Keats never known Parker, but he was not "literary," i.e. classy, enough, despite his poetic name, and he certainly was not a member of publishing's inner circle. The forty-eight-year-old Keats had been a newspaper reporter and magazine contributor before he turned to writing books about America's obsession with big cars and suburban housing developments. In addition to taking on these Nader-like subjects, he had written a biography of Howard Hughes. In other words, Keats's were exactly the sort of low-brow journalistic credentials that Hellman disdained.
The publisher that signed Keats was Parker's own Viking Press, whose editors had not bothered—in fact, had craftily avoided—consulting Hellman. Outraged by their "slick" underhandedness, she rapped the knuckles of chief editor Marshall Best for "very bad manners" before launching an all-out executor-biographer-publisher battle that might well qualify for the record books. Rapidly compiling a list of potential sources—Dottie's friends and acquaintances, even the managers of the Volney and Algonquin hotels—she warned them not to speak with Keats. And nearly all of them complied. Typical was the letter Hellman sent to columnist Leonard Lyons, insisting that she had a moral obligation to honor her dead friend's wishes, and to that end "most certainly" would not be cooperating. Just who was going to emerge victorious: executor or biographer? The shark or the minnow?
Judging from the correspondence bouncing around between Hellman and Keats and the wily Best, and also between Hellman and her attorneys, there was soon plenty of blood in the water. For a start, there was the letter campaign; then came the character assassination. Smearing Parker's biographer as an "upstart" and a "bastard," Hellman's supporters reviled Keats for his name ("improbable"), his appearance ("smug"), and his audacity in undertaking the project (an "absolute outrage"). In a sizzling phone conversation, Keats tried to establish camaraderie with Hellman, but when that failed he went on the offensive and the call turned ugly. Hellman can be forgiven for having blanched when he attacked her as "a scorned woman who puts her personal feelings ahead of her friend's interests" (as she later reported the conversation to Best). But then he further angered her: Wasn't her hostility to his book really about politics? Wasn't her anger actually masking a fear that he would start rehashing the McCarthy witch hunts? Furious, she waved off his efforts to analyze her motives, declaring that she had no fear whatsoever of the blacklisters, not then and not now. Afterward, in an obvious effort to backtrack and pacify, Keats sent Hellman a two-page, single-spaced letter, but it was a waste of time. There was nothing more to say; the whole business was "sickening," Hellman told Best.
Keats's selection of Parker as a subject does seem a bit out of step with his previous interests, but his heart was in the right place as he raced Lilly to see who would get to a source first. Most often, he lost. There is no question that the blocks she threw up were effective—how could they be otherwise?—for in the end Viking decided to reject the completed Keats manuscript, presumably because Best deemed the job poorly handled. (According to rumor, it contained an excessive number of errors.) Instead, the book was released by Simon & Schuster, receiving reviews that ranged from laudatory (the Washington Post, the Los Angeles Times) to lethal (the New York Times). The most curious verdict, from the Times' Christopher Lehmann-Haupt, almost seemed to have been ghosted by Hellman; some of its language ("hack," "mail-order psychologizing") were favorite terms of hers for Keats.
For all of its defects, though, You Might as Well Live: The Life and Times of Dorothy Parker is valuable for the interviews Keats managed to worm out of Parker's friends behind Hellman's back. Owing in part, perhaps, to the executor's interference, the book's biggest flaw is its lack of insight into women in general, as well as a tone deafness about Parker in particular—he hadn't a clue what made her tick. Worse, he wrote things like "this tiny, big-eyed, feminine woman with the mind of a man," and marched through three hundred pages doling out the occasional parental pat on the head. The book was published in the early years of the woman's liberation movement, when readers were beginning to find this type of characterization demeaning.
The most questionable consideration of Parker's life and work came from Viking, her publisher since 1930. Six years after her death, the firm decided to revise her collected works, The Portable Dorothy Parker, in print since 1944, by expanding the contents (with Hellman's approval) and adding a new preface to accompany W. Somerset Maugham's original introduction. To write this new piece the publisher first invited Hellman, who declined. Brendan Gill, a New Yorker writer who'd been slightly acquainted with Parker, accepted the job. While Gill commended Parker's "perfect manners," he had a low opinion of her literary achievements: "The span of her work is narrow and what it embraces is often slight." Unlike Maugham, who praised her "enduring significance," Gill contended that she was an overrated writer who enjoyed an early vogue but whose moment had passed some forty years earlier. The rest was only "a protracted life-in-death." He administered another sideswipe in his comparison of her to a guest who has outstayed his welcome and "yet makes no attempt to pack his things and go." As a result, some people who assumed Parker had exited the scene long ago saw her true departure as a bit tardy, said Gill, adding that she "would have been the first to agree."
In a pig's eye. What she would have done first, perfect manners be damned, was chew Gill out as "a big shit," to use one of her pet expressions. Gill was paid fifteen hundred dollars for his hatchet job. Published in 1973, the revised Portable was to remain in print for the next thirty-three years, as die-hard fans continued to enjoy the work despite its peculiar introduction.
Meanwhile, another person had begun writing about Parker—none other than Hellman herself. Within a few months of Dottie's death, she began composing a personal narrative about her own family and friends. The chapter devoted to Parker reflects the ambivalence of Hellman's true feelings, a complex mixture of affection, condescension, jealousy, and resentment, and relates selected incidents from her thirty-six years with Parker. As for the rest of the book, certain sections were discredited as fictitious—for example, the stories of her experiences in 1937 during the Spanish Civil War. Publishing the memoir before Parker had died would have been impossible, not because of any reluctance to hurt her feelings, as Hellman was later to claim, but for reasons of self-protection. Parker, who had also been in Spain, would have been in a position to contradict the account and note incidents that never took place. As Martha Gellhorn put it, Parker "might as well have left her papers to Fort Knox. Until Miss H. releases Mrs. Parker's papers, there is no way to prove how long Miss H. stayed in Spain." (Neither could Hellman have concocted the heroic "Julia" story in Pentimento, as that trip to Europe had taken place in the company of Parker and Campbell.)
The passage of time would make clear the reason Hellman insisted on Parker's objections to a biography. Hellman feared that Keats—or any intrepid biographer—digging through Parker's life might expose her own deceptions, and that was something she could not risk. For a while she triumphed—as she nearly always did. But eventually the fabrications were caught by her own biographers. Meanwhile, An Unfinished Woman scored a huge hit, winning a National Book Award in 1970 and launching her on a new career as a best-selling memoirist (Pentimento, Scoundrel Time, Maybe).
Technically, Hellman's tenure as executor ended when King died and the NAACP became owner of the estate. By law this automatically gave the organization absolute ownership, making an executor unnecessary. But Hellman refused to admit defeat, continuing to slug it out until a court ruled for the NAACP in 1972. In an interview with the New York Times Book Review, Hellman was still lashing out: "It's one thing to have real feeling for black people, but to have the kind of blind sentimentality about the NAACP, a group so conservative that even many blacks now don't have any respect for it, is something else. She must have been drunk when she did it."
Forced to relinquish all authority over Parker's work, she dropped her old friend like a hot potato.
* * *
In the winter of 1987, after completing a biography of Parker, I was preparing to deliver the manuscript to my publisher when I made a curious discovery. One afternoon I was chatting on the phone with Hellman's attorney, O'Dwyer, who was sitting in his office on Wall Street. Because I routinely verify the whereabouts of my deceased subjects, I mentioned one remaining bit of business: a visit to Parker's grave at Ferncliff Cemetery, in Hartsdale.
"Oh, she's not there," O'Dwyer interrupted. "Of course she is," I began to argue. "No, no. I'm looking right at her." A funny thing had happened to Parker's ashes, he explained. They hadn't been claimed. "Excuse me?" I said. "Never buried?"
As it turned out, Ferncliff's periodic reminders to Hellman about the unpaid storage bill had gone unheeded. By the early '70s, no longer executor and presumably believing this kind of problem was not her business, Hellman had no intention of covering the cost or of paying for a spot in Ferncliff's urn garden. On the other hand, she feared a scandal if the crematory were to make good on its unspoken threat to throw the ashes away. In the end, she advised Ferncliff to package the remains and ship them to her attorneys. Upon receiving it, O'Dwyer and Bernstien stored the package in the bottom drawer of a file cabinet and stood by for further instructions, which never arrived. Hellman died in 1984.
So when O'Dwyer said he was staring right at Parker, he was correct. The file cabinet containing the ashes was located in his private office, a few feet behind his desk. At the time of our conversation, they had been sitting in there for fifteen years, which is not as odd as it might sound. In a busy law office, a package can easily be overlooked. As a result, the box and its unusual contents had been forgotten, though not completely, as O'Dwyer had once shown it to his friend the writer Malachy McCourt, making for an odd celebrity sighting if ever there was one. Years earlier, the young McCourt had met the sixty-seven-year-old Parker at a Hollywood party, proclaimed her unbearably sexy, and gaily propositioned her—and she had responded by calling him a big jerk. Far from starstruck, the jollying McCourt had no idea of her identity because she gave her name only as Dorothy and said she wrote "little things."
Insofar as can be known, McCourt is the only person to have paid his respects to Parker during her "file drawer" period.
Of course something had to be done. After hanging up, I thought about asking O'Dwyer for the ashes and trying to arrange for Parker to be buried alongside her parents at Woodlawn Cemetery, in the Bronx. A biographer's taking possession of a subject's remains may be unusual, but these were unusual circumstances. Before I could propose this plan, however, O'Dwyer called a meeting at the Algonquin for the purpose of deciding a final resting place. People came from all over the country to offer suggestions ranging from the traditional to the fanciful: sprinkling the ashes from an airplane; combining them with oil in a painting; putting them on permanent display in one of the Algonquin's bars. Though the white-haired O'Dwyer, then eighty years old, felt an urgent need to resolve the situation, both he and the Parker estate found the proposals inappropriate. Finally, it was Dr. Benjamin Hooks, then executive director of the NAACP, who came forward to claim the ashes and insist upon a plan that would not trivialize the writer's life. He announced that the NAACP would construct a memorial garden on the grounds of its national headquarters in Baltimore. As Hooks noted, "The idea of a white woman leaving her entire estate . . . to the black cause was unparalleled. I can imagine the gesture was greeted with a raised eyebrow by many whites."
Undoubtedly—and some of the eyebrows belonged to Parker's friends. Now there were wags shaking their heads and likening Baltimore to a fate worse than death.
Was the denouement perfect? Perhaps not, but it was certainly sensible—and if nothing else, a lot better than a makeshift mausoleum in O'Dwyer's drawer.
October 20, 1988, was a sunny, gusty Thursday, with temperatures in Baltimore barely creeping into the fifties. That afternoon, Hooks and Kurt Schmoke, the city's mayor, lowered the forty-pound urn into a brick compartment. The monetary value of the circular garden of white pines, designed by the dean of the Howard University School of Architecture, amounted to ten thousand dollars. As befitted last rites for a major literary figure, the occasion was marked by earnest speeches citing Parker's commitment to civil rights and to the traditional friendship between blacks and Jews. (Parker's membership in the Communist Party and subsequent claim of her Fifth Amendment right not to self-incriminate were not mentioned.)
Parker was finally laid to rest twenty-one years, seven months, and thirteen days after her death. Her friends were unable to attend because nearly all of them were dead.
* * *
Collectively, everybody who had a stake in protecting Parker's reputation—an extended family of publishers, executors, relatives, and lawyers, as well as a host of devoted friends and admirers (some wondrously wealthy)—failed her. Whether out of carelessness, misunderstanding, spite, or whatever, nobody assumed responsibility for providing one of the essential elements of existence: a grave of one's own.
There is a temptation to judge Hellman a very bad friend, or worse. Her obstructive behavior was no accident: She always acted in her own best interest, not Parker's and not Hammett's, either. A greedy, controlling person, she expected to profit from Parker's royalties though she had plenty of money of her own—and when her scheming was foiled, she punished Dottie. Looking back, the insensitive disposal of her friend's personal belongings seems callous. But, more important, her refusal to cooperate with biographers succeeded in damping—even if only temporarily—critical attention to Parker's work.
But while some of Hellman's actions appear to be indefensible, there may be a simple reason for them—after losing her influence over Parker's estate, with her obligations at an end, she simply washed her hands of any further involvement and moved on. Who can really blame her? The dead, with perhaps the exception of immediate family, are more easily screened out than we like to imagine.
The saga of Dottie and Lilly may be sad, but it's almost comical, too. Probably the first to smile about it would be Parker herself. She always imagined the hereafter as paradise, a sort of luxury hotel with hot and cold running dogs. Little did she imagine that settling permanently would require a Homeric journey of twenty-one years. More galling, her real-life coda—afterlife in a tin can—doomed her to spend fifteen of those years hanging around Wall Street, the symbol of everything she hated, followed by eternal rest in Baltimore, another place not to her taste, a short distance from a parking lot (Parker didn't drive). One of her oh-let's-kill-ourselves verses (aptly titled "Coda") concludes with the polite request: "Kindly direct me to hell."
She should have been a lot more careful about what she asked for.
Marion Meade is the author of Dorothy Parker: What Fresh Hell Is This? (Villard, 1987) and editor of the most recent edition of The Portable Dorothy Parker (Penguin, 2006).