Dorothy Parker's Upper West Side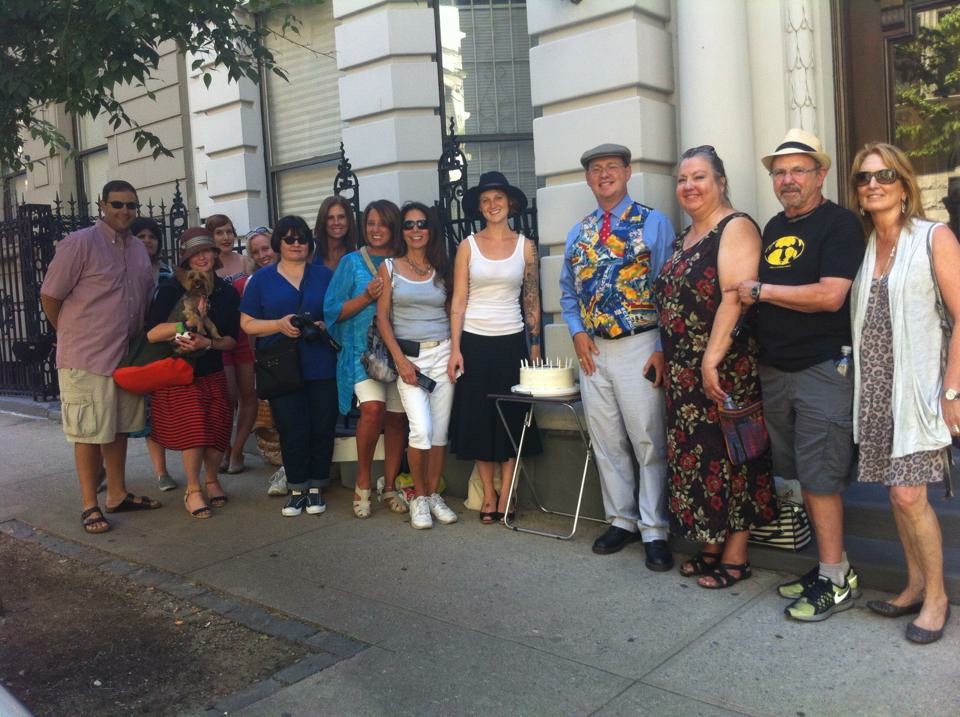 Visit Dorothy Parker's neighborhood and walk in her footsteps to her former apartments, haunts, school and more. See one of the most beautiful and historic neighborhoods through the eyes of a young Dorothy Parker. Learn about the history of the Upper West Side, its architecture and development, all tied into the life of Mrs. Parker. See more than a dozen locations tied to Mrs. Parker, as well as see scores of local landmarks, architectural gems and historic sites.
Dorothy Parker's Upper West Side begins at Riverside Drive and West 72nd Street, at the statue of Eleanor Roosevelt. The Parker walking tour (20 blocks) takes in Riverside Park, Broadway, literary landmarks and architectural highlights.
The tour is led by Kevin C. Fitzpatrick, author of four books about Dorothy Parker and the Algonquin Round Table, and the president and founder of the Dorothy Parker Society.
Walking: It is recommended walkers wear comfortable shoes as the walks.
Kids: Kids and strollers welcome!
Pets: Dogs are welcome on the walking tours (in the spirit of Mrs. Parker).
Time: All walking tours are approximately two hours in length.
Weather: Walks are held rain or shine and tours begin on time.
Charters: Private tours are also available. Please contact Kevin Fitzpatrick directly to arrange a private walk for groups of two to thirty.