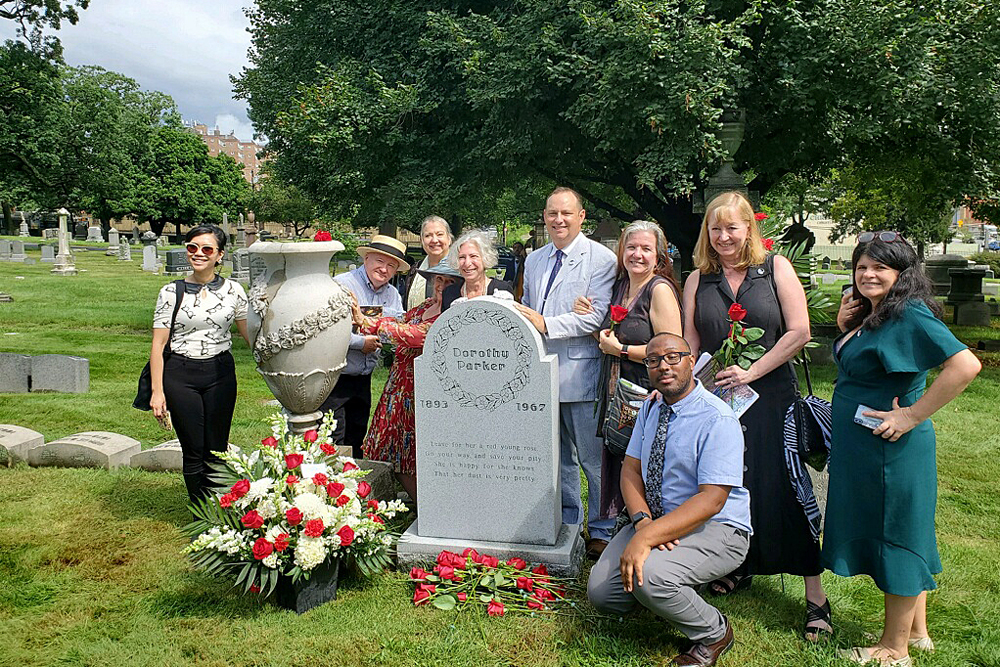 The Dorothy Parker Society was founded in 1999. The Mission of the Society:
1. To promote the work of Dorothy Parker;
2. To introduce new readers to the work of Dorothy Parker;
3. To expand the fan base of Dorothy Parker;
4. To have as much fun as possible;
5. To take part in service projects in the spirit of Dorothy Parker.
The Dorothy Parker Society has decided to be non-academic, although sharing the work of Parker scholars is encouraged.
The Society does not have meetings, we have parties. There are no dues, membership fees or initiation ceremonies. Membership is open to the public.
If you want to join the DPS, just like us on Facebook. There is a Los Angeles and Seattle chapter that are busy.
The Dorothy Parker Society New York has numerous activities throughout the year. There are talks, book parties, literary events, and more. These are announced on Twitter and Facebook.
Officers
Kevin Fitzpatrick, President
Melissa Evantash, Vice President
Kara Bernatowicz, Secretary
Chrissie Fitzpatrick, Treasurer
Adrienne Crew, Los Angeles Chapter Co-President
Steven Vlasak, Los Angeles Chapter Co-President
Kristin Clark, Seattle Chapter President
Joelle Aponte, Long Branch Chapter President
Laurie Kahn, Nyack Chapter President
Barbara Weider, Utah Chapter President
William Zeffiro, Secretary of Chaos