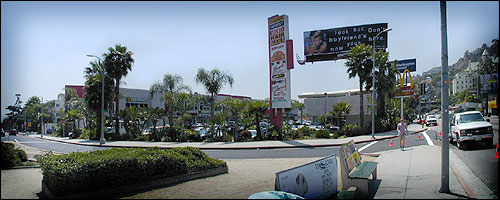 In Hollywood's Golden Era, one of the most infamous and popular addresses in West Hollywood was the Garden of Allah. The collection of buildings included a dark and seedy bar, a trendy restaurant, and renter's cottages. The little cottages were separated and each was architecturally different, and this is where the New York screenwriters lived.
When Dorothy Parker and Alan Campbell went to Hollywood in 1934, they stayed at the Garden of Allah. Dottie also spent many, many hours here visiting her close friends from back east that also resided here. Among them were Robert Benchley and several screenwriters. In the summer of 1937, F. Scott Fitzgerald, who was nearing the end of his life, arrived on a six month writing contract, and Dottie caught up with him often at the Garden of Allah.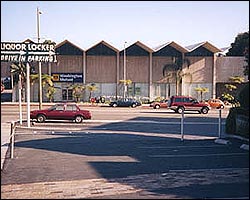 Dottie saw her old Manhattan friends infrequently. If she did, it was socially. Listening to Aleck Woolcott's New York radio show "The Town Crier" made her homesick and cry. She also socialized with Lillian Hellman and Dashiell Hammett at this period in her life. Throughout the 1930s some of the best American novelists and writers were out in Hollywood, either staying in rented Beverly Hills house like Parker's or rooming at the Garden of Allah. Among them were William Faulkner, Elmer Rice and Thornton Wilder.
The Garden of Allah isn't around anymore; it is mostly a large parking lot. It's had many incarnations and is now long gone.
Michael F. Hoover, who owns a digital effects company in Hollywood (and an Emmy award-winner), has compiled an amazing history of the Garden of Allah. Hats off to Mr. Hoover, who keeps alive a part of literary history that today is "a pink strip mall with a McDonald's, a Subway Sandwich Shop, and a pizza place – but no bar."