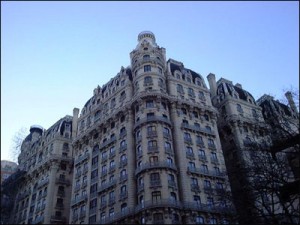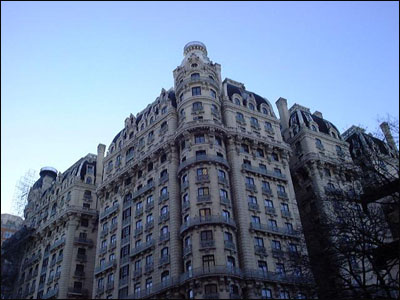 This gem, at 2108 Broadway, between 73rd and 74th streets, is worth looking at in Dot City. It's one of the most famous addresses in New York; a beautiful apartment house built in 1904 by Gaves and Duboy. It looks like a sandcastle.
Dorothy grew up in the shadow of The Ansonia, and later while married to Eddie Parker, they resided two blocks south. This is the kind of building you'd set "Dusk Before Fireworks" (1932) with drink-swilling bachelors. The building dominates the neighborhood and can be seen from 10 blocks away.
I imagine Dorothy visited friends and associates here, it has always attracted a cultured and artistic clientele. Some tenants of the past were Enrico Caruso, Lily Pons, Babe Ruth, and Flo Ziegfeld. A friend who lived at the Ansonia once told me the doors and hallways are all extra wide, so pianos can be moved in and out.
There is also a Dorothy connection to Jennifer Jason Leigh, the actress who portrayed her in Mrs. Parker and the Vicious Circle. The Ansonia is where Leigh shot a prior film, Single White Female.