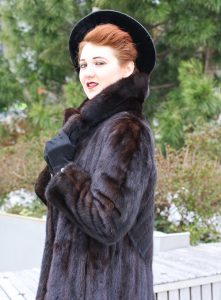 The Repeal Society is holding its 7th annual Repeal Day Party on Saturday, December 3, and they are holding it once more at New York Distilling Company, purveyors of Dorothy Parker Gin. The party is hosted by Miss Art Deco Dandy Dillinger and it will feature a special treat for Dorothy Parker fans: the mink coat we raised money to purchase in 2017. Fans can try the coat on (perfect for that Instagram and TikTok reel); proceeds from donations to go to World Central Kitchen. The mink has been in cold storage since 2019; it was last brought to the 2019 Repeal Day Party.
Tickets are on sale here for $15. This will sell out, so do not wait.
The Shanty, Williamsburg, Brooklyn
79 Richardson St Brooklyn, NYC (between Lorimer & Leonard Street)
7pm to 10pm
The New York Distilling Company is home of Dorothy Parker Gin. Also they distill: Perry's Tot Gin, Chief Gowanus Gin, Ragtime Rye and Rock&Rye. This will also be the final party at this location; the distillery is moving to a new home in 2023!
About the 2022 Repeal Day Party
Enjoy specialty cocktails, burlesque, and live jazz from the Glenn Crytzer Orchestra.
Hosted by Dandy Dillinger, Miss Art Deco New York & Dorothy Parker Society member.
Racy burlesque from:
*Miss Poison Ivory
*Persé Fanny
*Mo Honey
Enjoy a tasting and tour of the distilling operation. Pick up a bottle as a holiday gift. Suggested Dress Code: We encourage Jazz Age/Prohibition-Era/1920s attire! Suit and tie, cocktail attire, vintage, evening wear.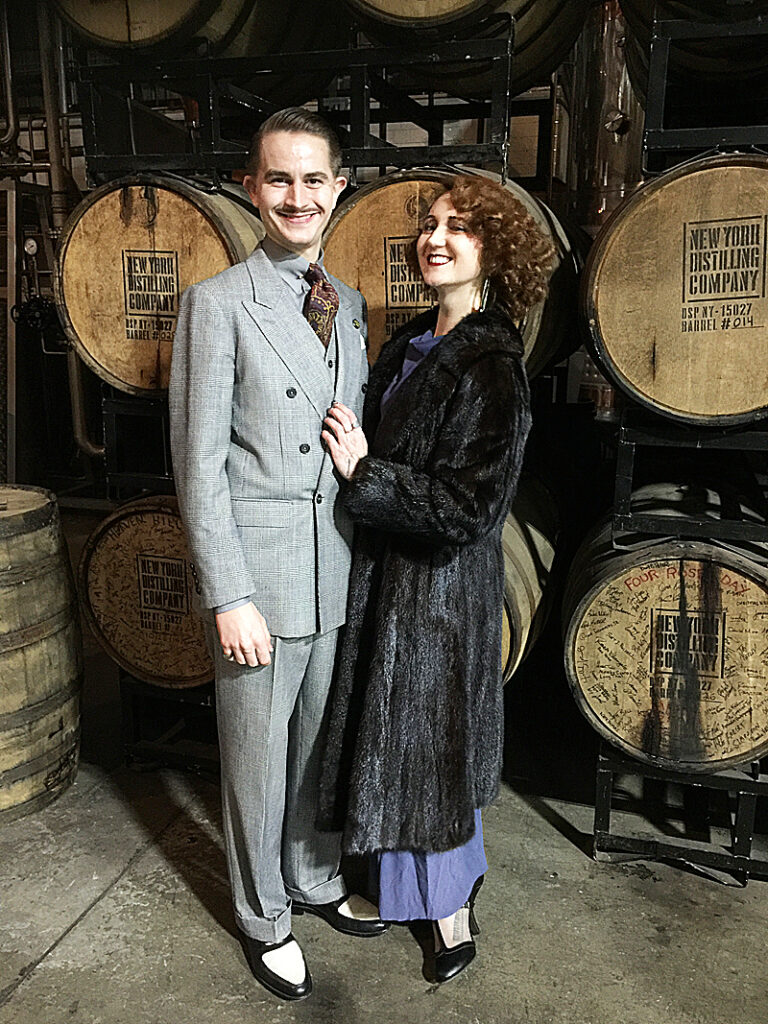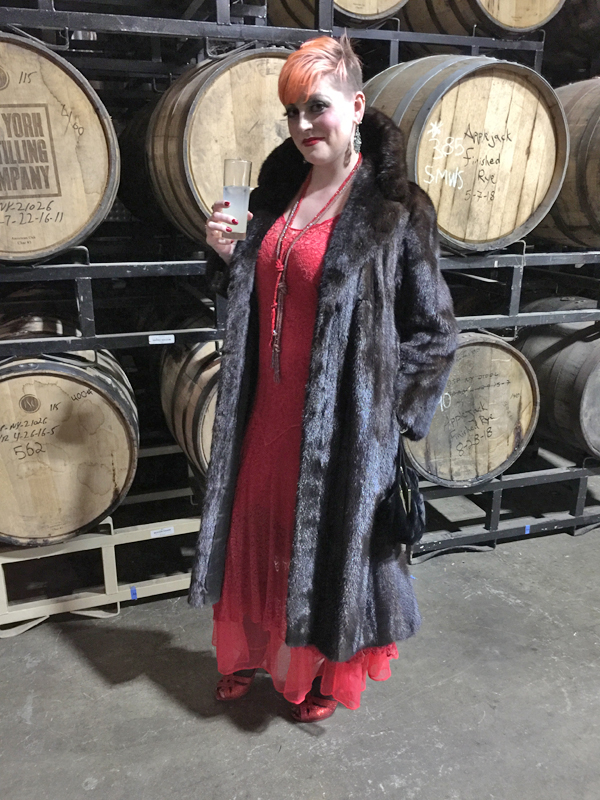 The Dorothy Parker Society will be bringing out from cold storage Dorothy Parker's mink coat! Yes, her actual mink from 75+ years ago. For a limited number of guests, you can try on the coat for photos for a suggested donation. Proceeds from donations to go to World Central Kitchen. WCK is first to the frontlines, providing meals in response to humanitarian, climate, and community crises. "We build resilient food systems with locally led solutions," they say. This is in the spirit of Dorothy Parker, who donated to scores of similar charities in her lifetime.