June 30, 2022, is the 105th anniversary of the wedding of Dorothy Rothschild and Edwin Pond Parker II in 1917. On this occasion, Stuart Y. Silverstein, the longtime Dorothy Parker researcher and author of the hit Not Much Fun: The Lost Poems of Dorothy Parker, has uncovered a new, rich vein of information about the couple and their relationship. He has revealed that Dorothy and Eddie were members of a high society wedding party in Connecticut, a full two years before their own wedding.
Before Dorothy and Eddie exchanged vows in a civil ceremony in Yonkers, Westchester County, on June 30, 1917, they had a history. Eddie was contemplating joining the U.S. Army; he had been previously rejected by the U.S. Navy. This may have played a part in it. Dorothy was 23 years old. Eddie was five months older.
Silverstein starts with what all the biographies lean into: that Dorothy met the tall, fair, bond salesman from an established Hartford family at a summer resort in Branford, Connecticut, in 1916. So, a one-year courtship as Dorothy was beginning her career as an editorial assistant for Vogue.
Dorothy admitted decades later that Eddie was "beautiful." He also was "not very smart. He was supposed to be in Wall Street, but that didn't mean anything." Eddie was a broker for Morton, Lackenbruch & Co., with offices in the Equitable Building. There were hundreds, if not thousands, of bond salesmen on Wall Street in 1917; biographer Marion Meade, author of Dorothy Parker, What Fresh Hell Is This? inaccurately said Eddie worked for Paine Webber.
It was widely believed that after the U.S. entered World War I in April 1917, Eddie enlisted and then proposed marriage. In fact, he registered with the Hartford Draft Board on June 5, 1917, and got married 25 days later. He enlisted on July 30, after only a month of newlywed bliss living at 240 West 104th Street. He reported to Butler, New Jersey, to learn to become an enlisted man in the U.S. Medical Corps, assigned to an ambulance company.
Silverstein, in a detailed report sent to the Dorothy Parker Society, dispels many of the legends around the Rothschild-Parker union.
All stories say the Parker family disapproved of the match and didn't much like Dorothy—quite literally the "stranger within our gates," as Eddie's grandfather, a congregationalist minister, is alleged to have put it—and neither side attended the 1917 ceremony.
Some of the basic facts are correct: they did fall in love, they did get married, Eddie did enlist, and he did drive an ambulance in France, but the rest of the accepted history appears to be selective at best. By careful reading through the pages of The Hartford Courant, the biggest newspaper in the state, founded in 1764, numerous mentions of Dorothy Rothschild appear. She was a New York resident, visiting from 115 miles away, the families of Hartford. Why?
Silverstein started with this extract from the first book-length biography of Dorothy, by author John Keats, published in 1970: "Her explanation"—referring to Dorothy's account of her life— "leaves four and perhaps five years of her life unaccounted for, the years between the ages of nineteen and twenty-three. If she had little to say about her childhood, […] she had even less to say of these years." That is, from her father Henry's death in December 1913 until she married Eddie in June 1917.
Marion Meade, her most comprehensive biographer, offered vague speculation: that just after Henry's death "she must have lived with her brother—or else Helen and George took her in," referring to Dorothy's brother Bertram ("Bert"), and to Helen and George Droste, Dorothy's sister and her brother-in-law. Eventually Dorothy moved into a boardinghouse on the Upper West Side while she worked at a dance studio (although she was never shown to have a played a piano in her life) and then employment at Vogue.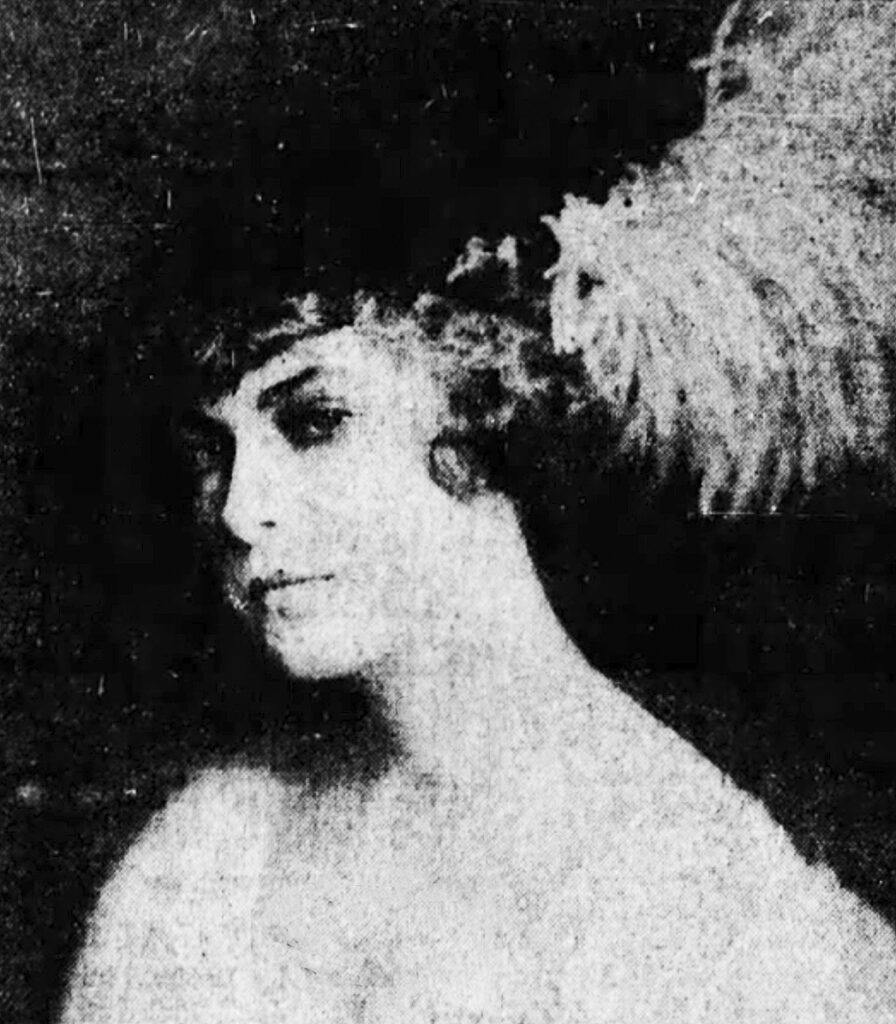 Silverstein says, now we know how Dorothy spent at least 18 months of those missing four or five years. It was with Frances Heywood Billings, an attractive former debutante (presented during the 1912–13 season) several months younger than Dorothy, an aspiring singer who lived with her socially-prominent parents in Hartford—and very likely Dorothy's best friend for a significant part of those missing years. Her name appears nowhere in Parker lore, and the circumstances of their meeting are unknown, but the course of their friendship was charted in a series of items planted in the Hartford Courant society pages.
The first item appeared less than one month after Henry Rothschild's death, and the ensuing sequence chronicled Dorothy's unlikely foray into and acceptance by the Hartford Protestant social elite. Silverstein discovered that it appears that for nearly a year and a half during her early twenties Dorothy Rothschild was a society girl whose life was at least in part a succession of well-publicized visits, summer resorts, dinners, dances, and parties. It is a side of her and a part of her life never before revealed—but here are some of the highlights, found in the pages of the Courant.
January 21, 1914: "Miss Frances H. Billings, daughter of Mr. and Mrs. Frederic C. Billings of Elm Street, will leave next week for a two months' stay in California. The party consists of Miss Billings, Miss Dorothy Rothchild (sic) and her aunt, Mrs. Rothchild, both of New York. They will tour southern California in Mrs. Rothchild's automobile, making visits to friends in Los Angeles and Pasadena. The party will return to New York early in April."
(The misspelled names appear that way in the item, and that aunt was probably Elizabeth Barrett Rothschild, from a wealthy upstate New York family. "Lizzie" was Martin Rothschild's widow; Martin was the younger brother and business partner of Henry. The couple were passengers on the RMS Titanic. Lizzie survived the disaster; Martin did not.)
April 5, 1914: "Miss Frances Billings of Elm Street has returned from California where she has been motoring for several months with Miss Rothschild of New York."
August 9, 1914: "Miss Francis H. Billings is entertaining Miss Dorothy Rothschild of New York for the season at the summer home of her parents, Mr. and Mrs. F. C. Billings at Indian Neck." (Indian Neck is part of Branford, where it is believed Dorothy met Eddie. It overlooks the Long Island Sound and to this day is still a small community of stately homes.)
January 24, 1915: "Miss Frances Billings of Elm Street gave a dinner in honor of Miss Dorothy Rothschild of New York on Tuesday evening, afterwards taking her guests to Mrs. John O. Enders's dance."
February 28, 1915: "Miss Dorothy Rothschild of New York is the guest of Miss Frances Billings at the home of her parents, Mr. and Mrs. Frederic C. Billings on Elm Street."
May 16, 1915: "Mrs. John M. Gallup of Forest Street gave a luncheon on Thursday in honor of Miss Frances H. Billings of Elm Street and Miss Dorothy Rothschild of New York."
That previous Thursday was May 13, 1915. Two days later, on May 15, Frances married the business executive William Monypeny Newsom (Yale, 1909) in an Episcopal ceremony. The Courant supplied a lengthy report, which included these particulars:
"The bride was preceded by the maid of honor, Miss Dorothy Rothschild of New York, and the six ushers, [including] Edwin Pond Parker, 2nd, of this city, a cousin of the bride …"; and
"A reception at the home of the bride's parents followed the ceremony. […] Among those present were […] Mr. and Mrs. B.C. Rothschild [and] Mr. and Mrs. George Droste." Bertram C. Rothschild and Helen Rothschild Droste were Dorothy's older siblings.
Silverstein says, "Two astonishing points here: first, that Dorothy and Eddie did not meet at a Connecticut resort in 1916, but more than a year earlier—at the very least—at the wedding of Dorothy's close friend, who was also Eddie's first cousin. (Frances's mother was Eddie's father's younger sister.) And second, that Dorothy's brother Bert, her sister Helen Droste, and their spouses were also invited."
Silverstein writes: "Bizarre. Friendships between girls such as Dorothy and Frances were highly unlikely. The time and place were what they were: a period of intense anti-Semitism and rigid social exclusion. Perhaps there were instances of Connecticut girls from Frances's patrician background socializing with the daughters of obscure Jewish New York businessmen, but if it occurred it was certainly noteworthy. And if they did occur, would the parents of those privileged girls publicize the associations? And would they invite those New York girls to stay in their own homes, or throw parties in their honor? And would they allow their nineteen-year-old daughters to travel across the country, and to spend months far from home, with people they did not know very well—of any background? And what about Frances asking Dorothy to be her maid of honor? And inviting Dorothy's relations to the nuptials?"
Two more Courant items. First, July 2, 1917: "The marriage of Miss Dorothy Rothschild of New York to Edwin Pond Parker, 2nd, of this city, in New York on Saturday is announced. […] The bride is a member of the staff of 'Vogue,' and is a writer of ability. She is well known in this city, having frequently visited Mrs. William M. Newsom, formerly Miss Frances Billings, and was the only attendant at the wedding of the latter." (The reporter likely reversed the details: Frances's event was a lavish affair, with a large wedding party. Dorothy's was spartan, with few if any witnesses. The last clause in the passage only makes sense if it referred to Dorothy's wedding and if Frances was the only non-participant there.)
And second, June 11, 1918: "Mrs. Edwin Pond Parker, 2nd of New York, spent the week-end with Mr. Parker's parents, Mr. and Mrs. Harris Parker of Evergreen Avenue. Mrs. Parker was formerly Miss Dorothy Rothschild a member of the staff of 'Vogue' and 'Vanity Fair' and her clever articles are enjoyed by the readers of these magazines. Mr. Parker recently sailed for France."
The Harris Parker family resided at 48 Evergreen Avenue, a corner lot of a row of Victorian homes. It has been demolished and a condominium building stands today in its place.
At the same time that Dorothy Parker was visiting her in-laws in Hartford, her old friend, Frances, also had something in common with her bridesmaid. Her husband, William Newsom, was a lieutenant in U.S. Army intelligence, also serving in WWI.
The Parker family submitted these gossip items to the local newspaper. As Silverstein says, there is no evidence that the Parker family ever displayed the slightest bit of embarrassment or discomfort in regard to their association with Dorothy, or felt any coolness, let alone hostility, toward her. Rather, it appears they liked her and wanted the world to know it: they treated her with kindness and generosity—or at least took care to appear to do so—sentiments which in later years Dorothy (to put it gently) failed to reciprocate.
It appears that as Eddie spent ten months in France, the Parker family welcomed their daughter-in-law to visit them in Hartford. There is no wartime correspondence (or any letters at all) extant between Dorothy and her Doughboy, except for one picture postcard of Cochem Castle, Eddie mailed to Dorothy in 1919:
"Dear, if you can send me a cake of working soap I think I can arrange to buy this castle. Ed."
Although Frances and William Newsom moved to New York soon after their marriage, there is no evidence that Dorothy and Frances kept up their friendship following Frances's 1915 wedding. They almost certainly did, but with the exception of that ambiguous reference in the 1917 Courant item about Dorothy's wedding there is no record of it, at least nothing has been found. Frances had a successful singing career—she was a well-regarded lyric soprano—married twice, and had a daughter. She died in Fort Lauderdale in 1979, aged eighty-five.
The marriage of Dorothy and Eddie unraveled after he returned from France. He came home on the U.S.S. Agamemnon, departing Brest on March 3, 1919. Private Edwin P. Parker was discharged from Camp Merritt, in Cresskill, New Jersey, on March 28, 1919. At the time Dorothy was reviewing Broadway shows for Vanity Fair. When New York Times drama critic Alexander Woollcott returned from his Army service a few months later, the Algonquin Round Table was launched in early June. The marriage ended in 1927. Eddied remarried in May 1928; his new wife, Anne O'Brien, was nine years older than her husband. In 1933 Eddie had several teeth extracted. He accidentally overdosed on the prescribed pain medication. A second doctor declared the cause of death was due to an acute septic condition caused by the surgery. Eddie was 39 years old when he died on January 7, 1933.